Course in Leadership and Communication
Course Description:
Writing effectively for a variety of audiences is a required skill for professional master's students, both inside the classroom and in the workplace. This graduate-level online seminar introduces writing and communication strategies and skills for all graduate professional students who wish to pursue leadership opportunities in their chosen fields. Students will learn professional communication and academic writing practices and that will enable them to respond to a variety of workplace scenarios as well as influence and inspire others through effective written communication strategies. Through frequent writing assignments, hands-on exercises during class sessions, and a final analysis paper, students will learn how to write concise prose; summarize and evaluate documents and scenarios effectively; develop technical skills in writing clear instructions; and write persuasive proposals. The class will focus on strategies for effective critical thinking and writing, as well as how to write persuasively for multiple audiences, ranging from the general public to an academic audience. There will be special attention to analysis of genres and audiences, and effective writing and revision strategies. Most importantly, you will be able to use the skills developed in this class throughout your academic and professional careers.
Course Credits:
1 course unit (c.u.)*
Term Format:
Accelerated 8-Week Term
Estimated Time Commitment:
10-15 hours per week
Synchronous Session:
Weekly synchronous session required:
Summer 1 online seminar meets Wednesdays from 8 - 9:30 p.m., ET
*Academic credit is defined by the University of Pennsylvania as a course unit (c.u.). A course unit (c.u.) is a general measure of academic work over a period of time, typically a term (semester or summer). A c.u. (or a fraction of a c.u.) represents different types of academic work across different types of academic programs and is the basic unit of progress toward a degree. One c.u. is usually converted to a four-semester-hour course.
Instructor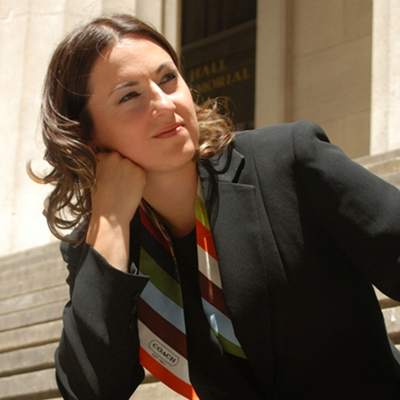 Assistant Professor, Department of History and Government, Misericordia University
Senior Fellow, Penn Partnership for Religion and Urban Civil Society
Penn Partnership for Effective Public Administration and Leadership
Dr. Rebecca Padot is an Assistant Professor in the Department of History and Government and also teaches in the Government, Law, and National Security Program. She received all three of her Ivy League graduate degrees from the University of Pennsylvania (PhD in Political Science, MGA/MPA at the Fels Institute of Government and an MA in Political Science). She also currently holds the title of… Read more