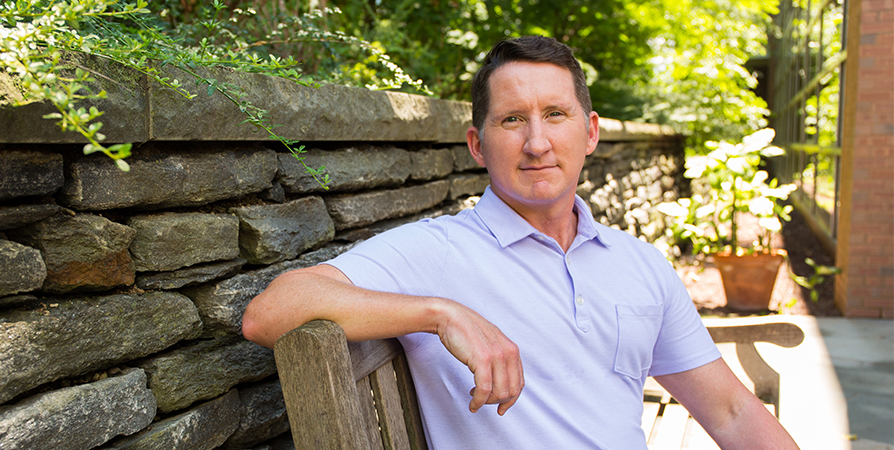 Successful Penn LPS Online students share many of the same characteristics as successful on-campus students, but being an online student may require an extra measure of discipline and time management to make it all work. If the qualities listed below describe how you work and study, online learning may be right for you.
Online is a good fit if…
Students who have a busy work or home life can still complete coursework at times of the day that work for their personal schedule
Successful online students are confident using a computer, keyboard, and mouse

To be a Penn LPS Online student, you must have an internet connection and know how to use a browser
Students who take online courses must have the self-discipline to plan their own coursework schedules and take the initiative to participate in class discussions and ask questions when they need assistance
Students in online courses often prefer to watch video, read, research, and prepare assignments from the comfort of home
Students who take online courses often develop exceptional skills in time management

Students who are successful in online learning organize and plan their time to complete course assignments by the required due dates
Penn LPS Online courses are student-focused and highly interactive. Students are required to post text, audio, and video responses to questions, provide feedback to peers, and interact with faculty members on our online course site
Online learning is very convenient since there is no need to commute to and from campus, eliminating the need to plan travel or transportation
People who take online courses often develop skills in team dynamics, working effectively on a team, and managing conflict

Many of Penn's online courses encourage collaboration through activities such as working in breakout groups on assignments or forming a group to complete a project
At Penn LPS Online, online credit courses have the same intellectually challenging content and requirements as traditional campus courses

The format and strategies in an online class may be different from traditional classroom courses, but the amount of work is the same and not necessarily any easier than an on-campus course
Learn about system requirements
Most Penn LPS Online course activities can be performed in standard desktop or laptop web browsers; some activities can be performed on mobile devices. Please review the current system requirements for Penn LPS Online students.
Instructors often use Canvas for course sites and asynchronous class time and Zoom for synchronous class time. Some courses use remote proctoring software as well. The following recommendations relate to all of these platforms:
Evaluate your device: Students can participate in online courses using a PC or MAC desktop or laptop with a screen size no smaller than 1024 x 768. If you are unsure of your screen resolution, you can test the resolution of your screen.

Update everything: Update your operating system, your preferred browser(s), and Adobe Flash. Supported operating systems include Windows 7, 8, or 10; Mac OS X 10.10 or higher, and Chrome OS latest version.

Check your internet connection: Students need a broadband (cable, FiOS, or DSL) connection with at least 1Mbps upload and download. 3G/4G/LTE mobile networks can provide adequate speed but performance will vary widely with location. We highly recommend a wired broadband connection. If you are unsure you meet these requirements, you can test the speed of your network connection.

Have a preferred and a backup browser: We generally recommend the latest version of Google Chrome for Penn LPS Online classes. Cookies and JavaScript must be enabled. Pop-up blockers should be configured to permit new windows from upenn.edu websites. Sometimes, switching between browsers can help resolve issues, so it is recommended that students have more than one up-to-date browser on their computer. Firefox may also work, but Internet Explorer is not recommended.  

Be aware of download requirements: The desktop and laptop version of Canvas are web-based and do not require any downloads. However, for mobile devices, there is a Canvas mobile app for iOS and Android. Zoom requires a free download and will prompt users to do so the first time they join or host a session (similar to Skype). The Zoom app is also available on mobile devices in the Apple App Store or Google Play.

Some classes include live online sessions or group meetings. A webcam, microphone, and computer speakers are highly recommended but are usually not required. Important note: Some classes may require online video proctoring for exams. The requirements will be detailed in the course information and usually include the need for a webcam.

The camera, mic, and speakers built into most laptops work well. If you don't have a mic or speakers on your computer, you will be able to call into a telephone number to join the audio conference. For the best possible classroom experience in Zoom, we recommend using a headset with a microphone. The Logitech USB headset often provides the best results. Smartphone earbuds with a microphone will work in a pinch, but a headset with a microphone is the best option.