Upskill Certificate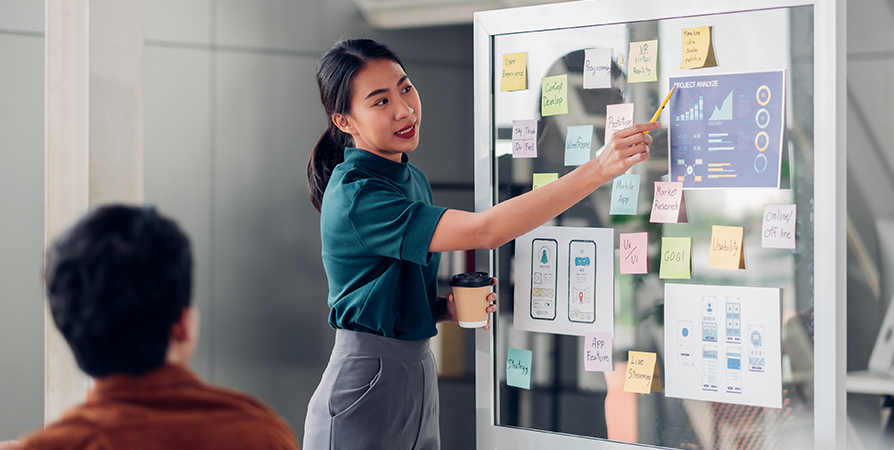 About the Online Upskill Certificate
This 4-course, applied online program is designed to efficiently map Ivy League coursework to in-demand professional skill sets and support you as you progress toward your next career goal. The Upskill Certificate's competitive advantage is its laser focus on career readiness backed with the timelessness of the liberal arts in an online work- and family-friendly format. You can also tailor your certificate to your ambition by choosing courses that complement your career goals—whether that entails enhancing your communication skills, understanding workplace dynamics, or mastering the foundations of data science.
This program is designed for anyone looking to upskill or reskill, including:
Graduates who are looking for ways to become more competitive in the job market
Individuals who have been recently laid off due to workforce reductions
Workers who are looking to revise or rebrand their skill set
The Upskill Certificate is a 4-course, 4 c.u.* credit program of study taught by University of Pennsylvania faculty. To earn a certificate, students complete any four of the courses indicated below. Students who complete the basic certificate may pursue an advanced certificate (6-course, 6 c.u.) by adding two additional eligible courses.
Penn LPS Online courses in the Upskill Certificate are offered on an accelerated (8-week) schedule, so the certificate can be completed in less than one year. Courses in the online certificate program are largely asynchronous with some synchronous sessions to be scheduled by the instructors. 
You have the option to enroll in individual courses without committing to the entire online certificate, enjoying the flexibility and expertise offered by Penn LPS Online to suit your schedule and interests. Visit the Cost of Attendance page for course tuition and fee rates.
Please note: Students completing the courses included in this certificate while enrolled in the Bachelor of Applied Arts and Sciences (BAAS) degree are awarded an Upskill Certificate upon completion of the degree. If you are enrolled in the BAAS program and don't complete the degree requirements to graduate, you are not eligible to receive this certificate.
*Academic credit is defined by the University of Pennsylvania as a course unit (c.u.). A course unit (c.u.) is a general measure of academic work over a period of time, typically a term (semester or summer). A c.u. (or a fraction of a c.u.) represents different types of academic work across different types of academic programs and is the basic unit of progress toward a degree. One c.u. is usually converted to a four-semester-hour course.
The Upskill Certificate can prepare you to:
Develop rhetorical strategies and skills to persuade specific audiences through verbal, visual, and written communication
Practice and apply critical thinking skills in the classroom and workplace
Explore competing schools of thought about leadership ethics
Learn how to use quantitative and qualitative data in decision-making and problem-solving
Use empathic and analytic skills to integrate and build upon other viewpoints and perspectives
Identify, develop, and apply distinctive leadership traits and skills
Learn how readers, writers, and designers use complex multimedia texts incorporating language, image, sound, and gesture to produce a coherent, engaging message
Understand how to make complex information accessible to audiences through effective visualization
Courses
Certificate students who complete four of the online courses listed below earn an Upskill Certificate. Those students are then eligible to pursue an Advanced Upskill Certificate by taking two additional courses.
Courses are subject to change.