BAAS Concentration in Leadership and Communication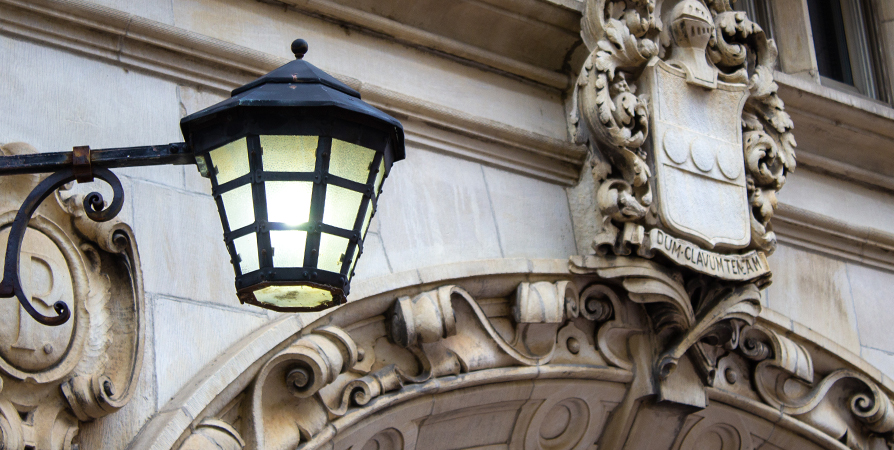 About the concentration in Leadership and Communication
Future entrepreneurs, managers, directors, and visionaries can unlock their leadership potential through a wide-ranging curriculum, lessons from expert practitioners, and strategies for self-knowledge. The concentration in Leadership and Communication provides the practical knowledge and critical thinking skills you need to develop effective, ethical, career-boosting leadership and communication—tailored to your personal strengths and professional interests. In this interdisciplinary degree concentration, you combine analytical and reflective studies with practical introductions to data analysis and global leadership, and explore how positive psychology can support your leadership goals in the workplace and beyond.
The concentration in Leadership and Communication is designed and delivered in partnership with the Robert A. Fox Leadership Program, a service-learning program that supports leadership research and education, and Civic Enterprises, a Washington, DC-based organization that partners with institutions in a variety of sectors to develop new policy initiatives.
The concentration in Leadership and Communication prepares you to:
Identify, develop, and apply distinctive leadership traits and skills
Develop strategies and skills to persuade specific audiences through verbal, visual, and written communication
Practice and apply critical thinking skills in the classroom and beyond
Understand and apply insights from empirical research in economics, psychology, and other social sciences
Explore competing schools of thought about leadership ethics
Develop a five-year leadership plan tailored to your professional strengths and goals
Learn how to use quantitative data in decision-making and problem-solving
Learn the historical and empirical foundations of positive psychology and the science of wellbeing
Explore key research themes (e.g., positive emotions, strengths, engagement, relationships, meaning, and accomplishment) and their relevance in personal and organizational settings
Apply research in positive psychology by practicing strategies that influence wellbeing
Investigate applications of positive psychology in different professional settings, including business, education, healthcare, and the nonprofit sector
Examine case studies in global leadership to learn effective strategies in learning and problem-solving across organizational and national borders
Courses
Students in the Bachelor of Applied Arts and Sciences degree choose a concentration to tailor their undergraduate education to specific personal and professional goals. 
Students must complete foundational courses for the Bachelor of Applied Arts and Sciences degree. In addition, students in this concentration focus their studies by completing a total of 12 courses (12 c.u.*). Transfer credits cannot be used toward any of the 12 Leadership and Communication concentration courses. Students who pursue this concentration should begin with either LEAD 101: Leadership Theory and Practice or LEAD 304: Professional Communication and Personal Development. Otherwise, courses may be taken in any order unless prerequisites are specified.
Please note: To be admitted to the Leadership and Communication concentration, you must have:
Completed five Leadership and Communication courses (any five, except LEAD 400)
Maintained an average of B or better, and received a grade of B+ or better in at least one of those five courses
Leadership Foundations
Leading Across Sectors
Leading Positively
Global Leadership
*Academic credit is defined by the University of Pennsylvania as a course unit (c.u.). A course unit (c.u.) is a general measure of academic work over a period of time, typically a term (semester or summer). A c.u. (or a fraction of a c.u.) represents different types of academic work across different types of academic programs and is the basic unit of progress toward a degree. One c.u. is usually converted to a four-semester-hour course.
Professional outcomes related to Leadership and Communication
Leadership and communication skills are vital to succeeding, thriving, and advancing in any career. This concentration is designed to provide you with a thoughtful framework to deploy your leadership abilities while gaining valuable skills with broad professional applications in a range of fields. 
Increase your effectiveness as a leader
Customize your approach to professional development
Practice strategies for impactful communication
Learn how data may be applied to decision-making in professional contexts