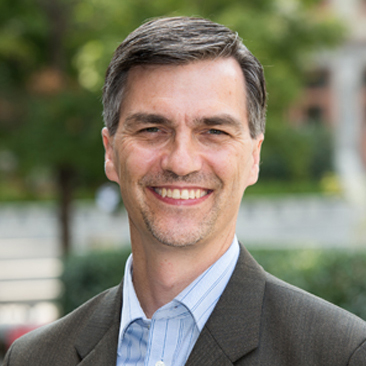 Faculty Director, Penn LPS Online Certificate in Applied Positive Psychology
Professor of Practice and Director of Education, Positive Psychology Center
James O. Pawelski, PhD, is the Professor of Practice and Director of Education in the Positive Psychology Center and adjunct professor of religious studies in the School of Arts and Sciences at the University of Pennsylvania. Since 2005, he has served as the founding director of Penn's Master of Applied Positive Psychology program, where he teaches courses on positive interventions and on the humanities and human flourishing—and for which he has received the Liberal and Professional Studies Award for Distinguished Teaching in Professional Graduate Programs. He is a member of the Provost's Student Wellness Working Group and the Wellness Advisory Group.
Dr. Pawelski is the principal investigator on a three-year, $2.5M grant from the Templeton Religion Trust for a project entitled "The Humanities and Human Flourishing: A Multi-Disciplinary Collaboration for Understanding, Assessing and Cultivating Well-Being."
Dr. Pawelski holds a doctorate in philosophy and is the author of The Dynamic Individualism of William James, as well as articles on the history of philosophy and its application to human development. He has served as editor of the philosophy section of the Oxford Handbook of Happiness, co-editor of The Eudaimonic Turn: Well-Being in Literary Studies and co-editor of On Human Flourishing: A Poetry Anthology.
An international keynote speaker who regularly makes presentations in Spanish as well as English, he has given talks in more than 20 countries on six continents. He holds a number of key leadership positions, including founding executive director of the International Positive Psychology Association (IPPA), member of the advisory board of the International Positive Education Network (IPEN), and past president of the William James Society.
Dr. Pawelski is the recipient of a Practice Excellence Award from the Ministry of Education of the People's Republic of China, as well as the Humanitarian Innovation Award for the Humanities, Arts and Culture from the Humanities Innovation Forum at the United Nations. He is co-author (with his wife Suzann Pileggi Pawelski) of Happy Together: Using the Science of Positive Psychology to Build Love That Lasts; is frequently featured in major US and international media, including the New York Times, U.S. News and World Report, Time, the Philadelphia Inquirer, the Chronicle of Higher Education, People's Daily (China), El Norte (Mexico) and Perfil (Argentina); and has appeared on The Today Show, Univision, Globo, TVOntario, and Radio Times.