BAAS Course Block in Data Analytics
About the Data Analytics course block
We live in a data-centered world, and the ability to make data-driven decisions and craft strategy informed by an effective analysis of data are key elements of successful leadership in any work environment. The Data Analytics course block is a sequence designed to provide a reasonable point of entry for individuals to gain expertise in data analytics. Courses are scheduled at times to accommodate working adults, so you can improve your data literacy while working on your career. Courses are taught by experts and experienced practitioners, including members of the Penn faculty from the Penn Program on Opinion Research and Election Studies. You don't need an extensive background in math, statistics, or programming to succeed in the data analytics course block. The only prerequisites are a familiarity with using a computer, basic math skills, and a willingness to learn.
Prior to the start of the term, students in DATA 101 are required to complete a pre-course module that takes approximately 3-5 hours. Read more about this module on the DATA 101 course page.
Bachelor of Applied Arts and Sciences degree courses in the Data Analytics course block are offered on an accelerated (8-week) schedule and should be taken sequentially to build your expertise in data analytics. Courses in the block are largely asynchronous with some optional synchronous sessions to be scheduled by the instructors.
All Penn LPS Online courses offer academic credit.*
Please note: Students completing this course block while enrolled in the Bachelor of Applied Arts and Sciences (BAAS) degree are awarded a Certificate in Data Analytics upon completion of the degree. If you are enrolled in the BAAS program and don't complete the degree requirements to graduate, you are not eligible to receive this certificate.
*Academic credit is defined by the University of Pennsylvania as a course unit (c.u.). A course unit (c.u.) is a general measure of academic work over a period of time, typically a term (semester or summer). A c.u. (or a fraction of a c.u.) represents different types of academic work across different types of academic programs and is the basic unit of progress toward a degree. One c.u. is usually converted to a four-semester-hour course.
The Data Analytics course block prepares you to:
Implement and interpret basic regression models
Understand advanced predictive modeling and machine learning
Implement and analyze surveys
Design experiments and A/B tests to test solutions and address problems
Develop skills in statistical programming and data analysis in R
Apply skills and knowledge to solve real-world problems
Meet the Faculty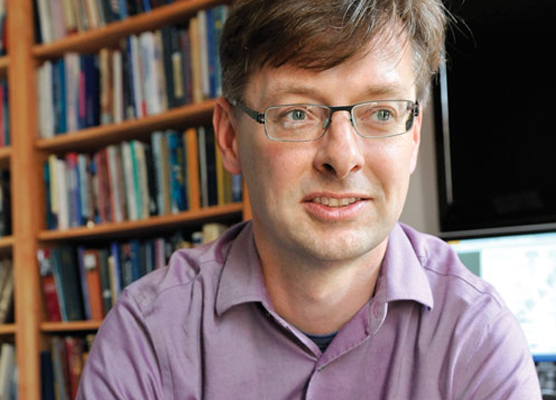 John Lipinski
Faculty Director, Penn LPS Online Certificate in Data Analytics
Robert A. Fox Leadership Professor, Faculty Director of the Robert A. Fox Leadership Program, University of Pennsylvania
Courses
Courses are subject to change.