BAAS Concentration in Literature, Culture, and Tradition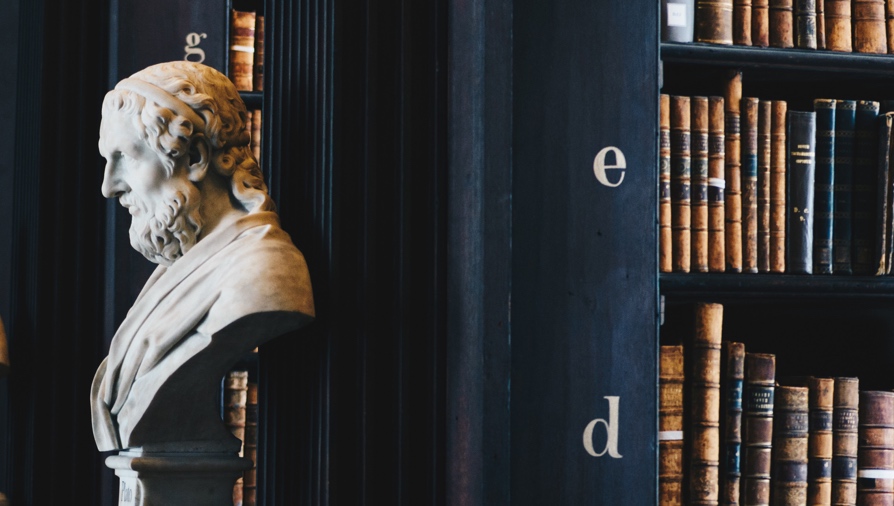 About the concentration in Literature, Culture, and Tradition
The humanities and social sciences help us to understand cultures through historical and contemporary lenses. In the Literature, Culture and Tradition concentration, you study and analyze the worldviews of different cultures, exploring cultural change and continuity over time and place. Through historical, literary, and cultural analysis of sources and artifacts, you develop research skills and learn to evaluate complex cultures and scenarios. You also apply the same analytical approaches to gain critical insights into current world challenges.
You may also enroll in individual courses within this concentration without committing to a degree, or complete a course block for transcript credit; the flexibility and expertise offered by Penn LPS Online will fit your schedule and interests.
The concentration in Literature, Culture, and Tradition prepares you to:
Understand significant historical themes and issues from the ancient world to the present, with an emphasis on encounters and exchanges among different cultures
Interpret key literary and historical texts, from the perspectives of gender, religion, politics, and economics
Combine perspectives from multiple disciplines, including religious studies, history, economics, cultural anthropology, sociology, literary studies, and politics
Explore the diverse history of religion from ancient societies to the present and how it informs contemporary cultures, politics, and societies
Courses
Students in the Bachelor of Applied Arts and Sciences degree will choose a concentration to tailor their undergraduate education to specific personal and professional goals. Courses within each concentration may be taken in any order.
Students must complete foundational courses for the Bachelor of Applied Arts and Sciences degree. In addition, students in this concentration focus their studies by completing four courses in each of the course blocks listed below for a total of 12 courses (12 c.u.*):
Course options
Greek and Roman Mythology
Gods, Ghosts and Monsters
Religion and Traditions of the Middle East
Hindu Mythology
English course block
Ways of Reading
Writing about Literature and Culture
Modern American Poetry
History of Hollywood
Conflict in Print: Civil Rights in American Literature and Culture
The Middle East and the West
Women and Gender in the Middle East
Oil and Politics in the Middle East
Religious Traditions of the Middle East
Courses are subject to change.
*Academic credit is defined by the University of Pennsylvania as a course unit (c.u.). A course unit (c.u.) is a general measure of academic work over a period of time, typically a term (semester or summer). A c.u. (or a fraction of a c.u.) represents different types of academic work across different types of academic programs and is the basic unit of progress toward a degree. One c.u. is usually converted to a four-semester-hour course.
Careers related to Literature, Culture, and Tradition
The analytical and communications skills gained in the Literature, Culture and Tradition concentration are essential in any communications-related profession and in many business settings. Career options include:
Copywriter
Journalist
Pre-law
Public relations professional
Communications officer
Editor
Publisher
Technical writer
Educator and librarian
Grant writer