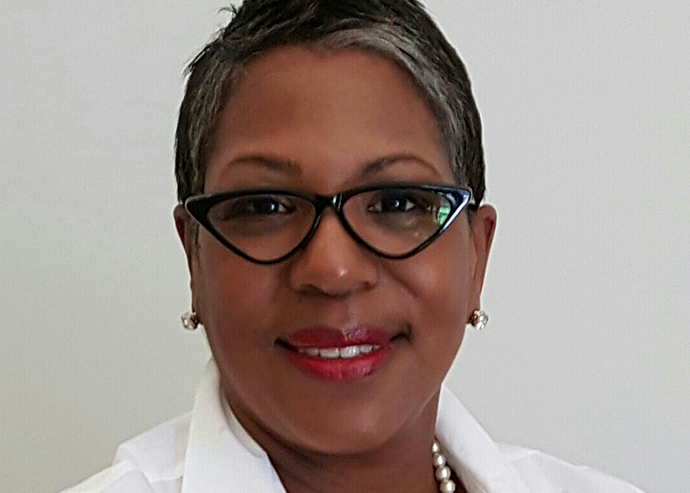 Eleanor Burke
Program Coordinator, Penn Nursing
Education:
Bachelor of Applied Arts and Sciences, University of Pennsylvania '24—expected
At first, Eleanor "Cookie" Burke (Bachelor of Applied Arts and Sciences '24) was nervous about going back to school. She had started her family young and worked while she raised her children. "Once your children are adults, you have to really figure out for yourself what you want to do," she reflects; for her, that meant going getting an undergraduate degree in communications to support her work as a program coordinator, a community leader, and an author. Even then, says Eleanor, she didn't see herself as a Penn student, and worried about being able to keep up with the coursework and the technology. "But the Penn LPS Online team members were so welcoming. They told me, just take one course. Once you pass that one and feel comfortable, take another," she recalls. "So here I am, four courses later. If you are really unsure if you can do this, there is a host of faculty and staff who say yes, you can. Go for it."
Eleanor dove right into the Bachelor of Applied Arts and Sciences, taking courses like Introduction to Neuroscience to meet the degree requirements. "I take the hardest classes first. That's who I am," she laughs, "and I like to know how the mind works." She loves learning about technology from her younger classmates, and the camaraderie among Penn LPS Online students of different ages. "They open my mind to see things from a different perspective," she says. "As an older person, you can learn from each era—and they can learn from you." Eleanor also appreciates being able to complete courses while continuing to work full-time at Penn. She advises working students to set aside time for coursework every day; when her office shifted to remote work during the pandemic, she arranged to take her lunch hour at the end of the day so that she could transition from work mode to school mode. "Now that we're home, sometimes it's harder to transition from work straight to school because you've been on a computer all day long," she says.
Completing courses such as Leadership Lessons from the Humanities and Poetry Workshop, Eleanor has begun to tailor her curriculum to her interest in communication.  "I do a lot of communicating at work, whether I'm dealing with faculty members or candidates who are coming in for positions," she explains. "I wanted the background and the paperwork to say that this is what I do. I am a professional; I want to have my credentials." Outside of work, Eleanor writes slice-of-life fiction about friendships and other real-world situations, and manages a social media community called Exquisite Diamonds that includes a podcast designed to inform and inspire. "Words have power. How you use your words can build up or tear down people," says Eleanor. "I want to use my words to build up."
Even before she began the program, Eleanor talked to her friends and to her sons—her oldest is now an educator himself—who all encouraged her to take the leap. Now their support motivates her and helps hold her accountable to achieving her goal. "If you don't have a good support system, I think that would make you feel like you can't do this," she reflects. "So your support system has to understand what your goal is, and once they understand your goal, then they'll begin to be able to give you the support you need in order for you to accomplish it."
"I learned that in leadership class," she adds, with a smile.