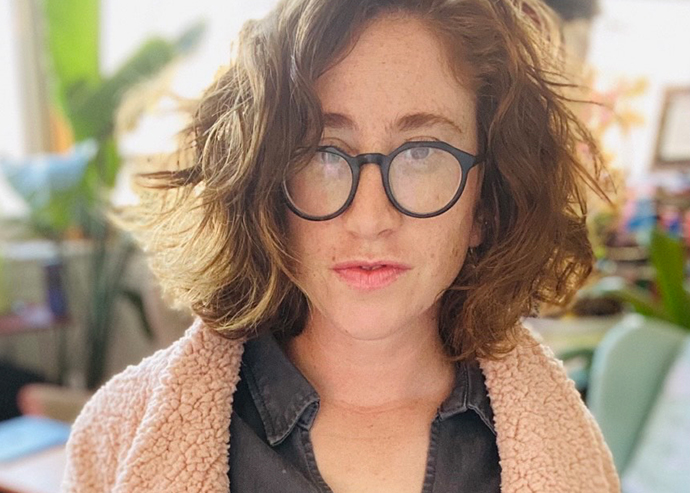 Gahl Shottan
Groundskeeper at the University of Pennsylvania
Education:
Penn LPS Online Certificate in Creative Writing '21
Master of Science in City, Community, and Regional Planning, Pratt Institute '14
Bachelor of Arts in Anthropology and Psychology, University of California Santa Barbara '09
Attending the Philadelphia Writer's Conference inspired Gahl Shottan (Penn LPS Online Certificate in Creative Writing `21) to return to the science fiction novel she'd always wanted to write. "It's a really great resource," she explains. "The coolest part about it was that you were with fully published writers who had a career and also people who were new to the world, and everyone was so helpful because everybody started out at the same spot." To crystallize her commitment to writing, Gahl enrolled in Penn LPS Online's Certificate in Creative Writing. "I wanted to seriously delve into this creative world that I had been skirting around," she reflects. "My intention is to work on my craft and possibly transition into writing as a career."
In the certificate program, Gahl found a diverse cohort similar to the community she met at the Philadelphia Writing Conference—although more geographically widespread. "Everybody's all over the world, different ages and different backgrounds," she recalls. "It was really interesting to make connections with all these other writers who were on different levels—some of them were very fresh, like me, and some of them were already published writers and making a career out of it." Giving peer feedback was like another kind of writing exercise, says Gahl, and she valued the opportunity to learn from her classmates. "Writing is so insular. It's good and important to see what other people are doing, and interact with them and get their input," she says.
While science fiction is the genre that interests Gahl most, she took classes in different styles that gave her new insights into the craft. "Practice in any genre is important," she says. "Really good sci-fi is not just the idea, it's the writing. Writing in other styles has forced me to become a better writer." For example, Advanced Nonfiction challenged Gahl to write about her own life without leaning on science fiction tropes. "In creative nonfiction, it's all about finding the thing that is universal, that everybody can connect to. That makes your stories much more engaging," she explains. The course inspired her to draft a true story about storytelling which, with support from her instructor, she plans to submit for publication. "I've made some strong connections with the writing teachers, which is a huge asset when you are not completely in the writing world and don't know how to even begin to approach it," she adds.
Meanwhile, Gahl has branched into science fiction storytelling in another medium. A podcast and radio show, Last Refuge of the Incompetent allows Gahl to explore sci-fi and speculative fiction with other connoisseurs. "We've gotten some big guests. If you just reach out to nerds, they'll be on your show," she laughs. In addition to interviewing established writers and creators in the genre, Gahl draws on her Screenwriting course experience to write short radio plays related to each episode's theme.
And next time another conference rolls around, Gahl looks forward to connecting with a community of writers—empowered by the credential as well as the experience earned during the certificate. "Just that tiny bit of confidence helps," she says. "I belong in these settings now. I'm a writer."