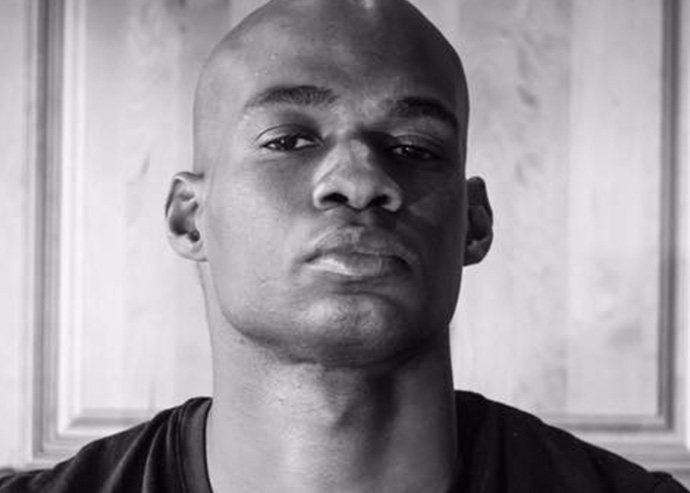 Robert Marshall
Executive Director of VETOBER Foundation and founder of The Flourishing Man
Education:
Penn LPS Online Certificate in Applied Positive Psychology '19
Bachelor of Arts in History and Pre-Law, Indiana University of Pennsylvania '07
US military veteran Robert Marshall discovered positive psychology while reading about mindfulness and resilience. "I started doing mindfulness to help myself cope and heal from trauma," he explains. "Mindfulness helped me to flourish." In his research, he came across Penn's Positive Psychology Center, where positive psychology founders offer educational opportunities and resources to learners all over the world. Robert was curious about the Master in Applied Positive Psychology, but unsure about taking graduate-level courses. "I was an army officer and ten years out of college. I wasn't ready to do a full master's degree," he says. Instead, he started the Foundations of Positive Psychology specialization on Coursera, but quickly found that he wanted a different kind of educational experience than the self-guided massive open online course (MOOC) offered. "I was looking for more feedback," he recalls. "So when the Certificate in Applied Positive Psychology opened up at Penn, I had to sign up for it."
The certificate courses are accelerated, with a full semester of material packed into eight weeks, and Robert found himself immersed in reading material, class discussions, guest lectures, and written reflections. "It's a total mind shift," he laughs. "It's a lifestyle change, but I was surprised. Ten years out of college also means ten more years of maturity, and I realized I was in the perfect position to take online courses because I am more focused and confident of my abilities than I was as an undergrad." In addition, the focus on personal reflection helped Robert identify some of the strengths he had developed in his career, which contributed to his success as a student. "The military teaches you to really think on your feet and adapt to whatever is happening at that moment," he says. "Having an assignment due is like having a mission. There's a lot of planning: if we had a paper due Sunday, I would work backward and plan down to the day what I needed to do to complete it by Sunday."
The Certificate in Applied Positive Psychology gave Robert access to Penn's positive psychology faculty and resources without requiring him to commute to Philadelphia from his home in Washington, DC—and the courses also provided peer and instructor interaction that made the material feel engaging, practical, and immediate. "The teaching itself is world-class, obviously, but we really got into the meat of the course when we learned together in a group," says Robert. In some courses, students design experiments or positive psychology interventions and share their results with their classmates for feedback. "We did these assignments in real life and learned from that, and then heard about what others did and how. You learn a lot from classmates who have so many different professional backgrounds and experiences and perspectives," Robert reflects.
Collaborating closely with his peers helped Robert develop more cooperative practices as a self-employed entrepreneur. "I work for myself, I don't work in a traditional office space, and I can be introverted sometimes," he says. "So I have a tendency to not reach out and ask for help." In a unit focused on developing and maintaining positive professional relationships, however, Robert's coursework required him to communicate with colleagues to offer or ask for support. "That experiential assignment gave me the tools to reach out for support in a safe way when I feel apprehensive about asking for help. I use that in real life," he says, adding that the peer collaboration helped him explore a topic close to his heart. "As a veteran, I felt that I could really speak about my experience and feel heard and supported," he says. "Every single course felt supportive and safe to speak about sensitive experiences, even with people you've only just met and you don't know face-to-face."
Robert continues to deepen his understanding of positive psychology principles and explore strategies that can help military veterans to flourish. "When veterans leave the service, they lose a big part of the meaning and purpose in their lives," he explains. "My idea is to use character strengths, values, and purpose to help veterans build an authentic identity outside of the military." Robert is excited about using positive psychology to develop programs and resources to help veterans, returning citizens released from prison, and people recovering from substance abuse to develop a positive identity and well-being tools to guide them to their best possible selves. Since completing the certificate, Robert has gone on to create The Flourishing Man community, speak at conferences and retreats, and work with organizations to create mindfulness and resilience resources for these populations. He is also interested in enrolling in the Master of Applied Positive Psychology program to deepen his knowledge and gain better tools and resources to implement positive psychology research.
"I learned so much about myself," adds Robert of his intensely reflective course of study. "The online certificate really did change my life and helped me greatly in moving forward."