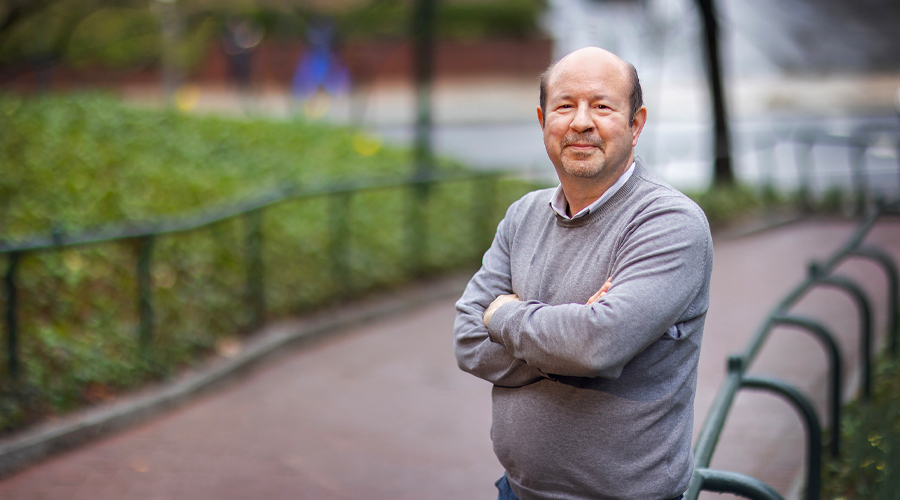 Climate scientist Michael Mann—best known as the lead author of the paper that charted the average global temperature over the last 500 years, also called the hockey stick graph—joined Penn as the Presidential Distinguished Professor of Earth and Environmental Science and the Director of the Center for Science, Sustainability and the Media this year. In September, he spoke with Penn's OMNIA Magazine about this summer's unprecedented weather events and why there's still time to take action.
Listen to the podcast: We haven't passed the climate tipping point...yet >
Want to learn more? Cities and organizations all around the world observe Climate Week in the week of September 18. Climate Week at Penn includes panels, lectures, and other events focusing on a wide variety of climate-related topics, including sustainable architecture, earth science, biodiversity, health impacts, and how some cities and regions have responded to climate impacts. Many of the events take place online, so Penn LPS Online students are welcome to participate!
See Climate Week events at Penn >
Penn LPS Online offers 8-week accelerated courses designed to enhance your understanding of Earth's climate system, how it has changed over time, and how to communicate climate information accurately and effectively. You have the option to enroll in individual courses, or to complete four courses to earn a Certificate in Climate Change.