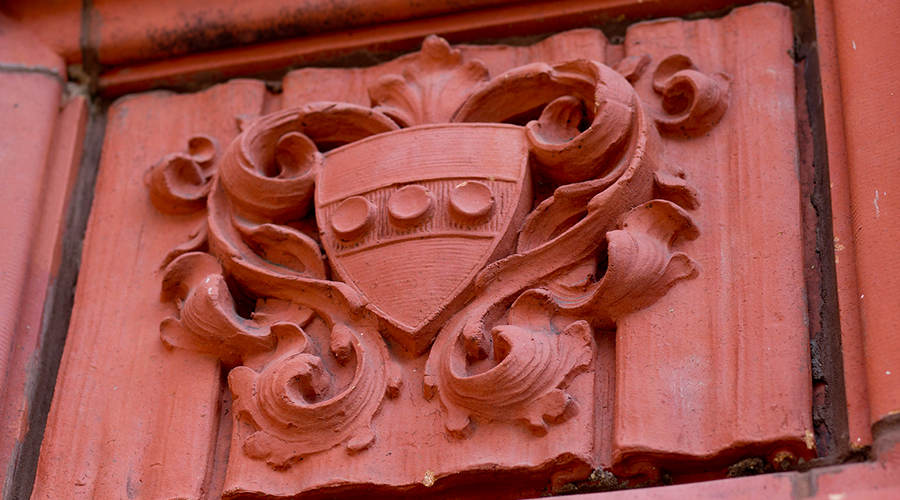 There is no denying that obtaining an Ivy League education brings with it a sense of name recognition and prestige. Comprising University of Pennsylvania, Harvard, Princeton, Yale, Dartmouth, Columbia, Brown, and Cornell—the Ivy League universities share an elite athletic conference, a reputation for academic excellence, and are renowned for their world-class programs. These eight private institutions of higher learning are also known for their selective admissions processes, making them sought-after destinations for the best and brightest students.
Building upon University of Pennsylvania's tradition of top-tier liberal arts and professional studies, Penn LPS Online provides an Ivy League education with flexibility and affordability that is ideally suited for adult learners. Featuring a wide variety of concentrations and offerings including for-credit courses, certificates and a Bachelor of Applied Arts and Sciences (BAAS) program, Penn LPS Online students enhance their personal and professional capabilities while reaping the advantages that an Ivy League experience provides.
The Ivy League advantage
It's no secret that Ivy League universities are sought after by students across the United States and around world. But what are the concrete benefits that set Ivy League universities apart from other higher learning institutions—and why is an Ivy League education worth the effort?
Ambitious faculty and peers
Due to their ample resources and commitment to research and innovation, Ivy League institutions attract faculty that are leading authorities in their fields. One such example at University of Pennsylvania is Dr. Martin Seligman, a respected expert in positive psychology—and director of the Penn Positive Psychology Center—whose research is taught in the Penn LPS Online Certificate in Applied Positive Psychology program.
Penn LPS Online is particularly appealing to adults and other nontraditional students who have solid motives—and ambitions—behind why they are investing in their education. When it comes to classroom discussions or forming new connections, an Ivy League peer group may be more eager to get the most out of their learning experiences, which can only benefit you in your own academic and personal pursuits.
Lifelong personal and professional networks
The students that you interact with at an Ivy League institution become a rich network of alumni whose careers span a variety of fields. This network—which also includes faculty—may be invaluable when it comes to opening potential job opportunities once you graduate.
In fact, research presented at the 2015 Elite Education Conference in Toronto, Canada, reported nearly one-third of Fortune 500 directors and CEOs attended elite undergraduate institutions (although these were not exclusively limited to the Ivy League). 1
Graduates of the Penn LPS Online BAAS degree program are eligible to enroll in the Penn Alumni Program to continue their studies and are considered Penn alumni, with access to alumni benefits and events. Comprised of over 290,000 living graduates, notable Penn alumni include Tesla and SpaceX founder Elon Musk, CEO and fashion designer Tory Burch, chairman and CEO of Berkshire Hathaway Warren Buffet, and nine-time Grammy winner John Legend.
The power of name recognition
Because Ivy League universities are known for selectivity, Ivy League graduates may benefit from a reputation associated with academic distinction—and, in turn, desirability. Accordingly, when graduate programs, recruiters, or employers see an Ivy League school on your resume, there is a likelihood that this name recognition may carry added weight in any evaluation that is made.
Research backs up the premise that attending an Ivy League university could be advantageous to future career potential. The AP reports that research from digital coaching provider Ezra found attending an Ivy League university may potentially boost mid-career earnings by 28.7%. 2 
Potential challenges of the Ivy League
As is the case with most things worth doing, the Ivy League experience does not come without its challenges. Likely the greatest obstacle you may face as a prospective student is the cost of tuition.
Although it may not be the case with other higher learning institutions, the Penn LPS Online platform was specifically designed to make the Ivy League experience accessible and affordable to working adults. If you're motivated to pursue a high-quality liberal arts education at Penn LPS Online but are wary of the costs, you can learn more about reduced tuition rates, financial aid, and payment plans that may be available if you qualify.
Another challenge you may grapple with is keeping up with the rigorous coursework involved in earning an Ivy League education while making time for work and family obligations. That's where the benefit of online learning comes in—you can tailor your studies to mesh with your busy lifestyle. Either way, it's best to plan for an adjustment period wherein you acclimate yourself to your new role as a student. You may ultimately find that the confidence that comes from building a strong portfolio of skills and knowledge will provide the motivation you need to stay on track.
What sets Penn LPS Online apart?
Now that you're versed on the ins and outs of attending an Ivy League university, it's time to delve into what makes Penn LPS Online stand out.
Whether you're looking to expand your professional knowledge, foster your passions, or enhance your resume with skills that can be immediately implemented in today's workplace, Penn LPS Online has you covered.
Flexible and accessible education
Enjoy an Ivy League education with the added convenience of online learning. Using robust and interactive course sites in our online learning platform Canvas, Penn LPS Online class materials are highly visual and designed to guide you through the coursework so you can quickly—and efficiently—get the most out of your studies. Without the hassles and expenses involved with a daily commute, you can better focus on pursuing knowledge in your areas of interest, expanding your professional expertise, and fulfilling your Ivy League ambitions.
Interactive learning led by experts
Penn LPS Online programs are created and taught by Ivy League faculty and practitioners who are authorities in their respective subject matters. With dynamic multimedia assignments, breakout sessions, and group projects, you'll interact with peers and instructors via our learning management platform, Canvas. Through recorded lectures, readings, videos, and podcasts, you'll take part in presentations, discussions, and other collaborations—all from the comfort of your home or your favorite coffee shop. Some courses also include live Zoom conference meetings where you engage in real-time conversations and put a face to the names of your classmates and instructors.
World-class resources and support
As a Penn LPS Online student, you have a team behind you that is committed to your academic and professional success. With resources including academic advising to help define and meet your academic goals, 24/7 technical support, online tutoring, and Penn's impressive online library system, you'll be well-equipped to hit the ground running and focus your time on what really matters. If you enroll in the BAAS program, you'll also have access to career advising—including professional development and portfolio-building tools—to help prepare you for success once you graduate.
Real-world skills and applications
Sixty percent of employers say that the most important skills they seek in employees are critical thinking, written and oral communication, teamwork, ethical decision-making, and the ability to apply this knowledge outside the classroom. 3 Penn LPS Online is committed to providing impactful learning experiences that value evidence-based arguments and appreciate historical and cultural context, while preparing you with the practical skills to achieve your personal goals, expand your professional horizons, and make a positive impact on the world at large.
Ready to learn more? Explore Penn LPS Online Ivy League offerings including courses, certificates, and the Bachelor of Applied Arts and Sciences.
Cited sources:
1. Who Rules America: The Role of Elite Education for White Men, White Women, and People of Color in the U.S. Corporate Elite, by Richard L. Zweigenhaft (ucsc.edu)
2. An Ivy League Education Boosts Your Earnings by 29% (apnews.com)
3. Academic Affairs Forum of The Education Advisory Board, 2016