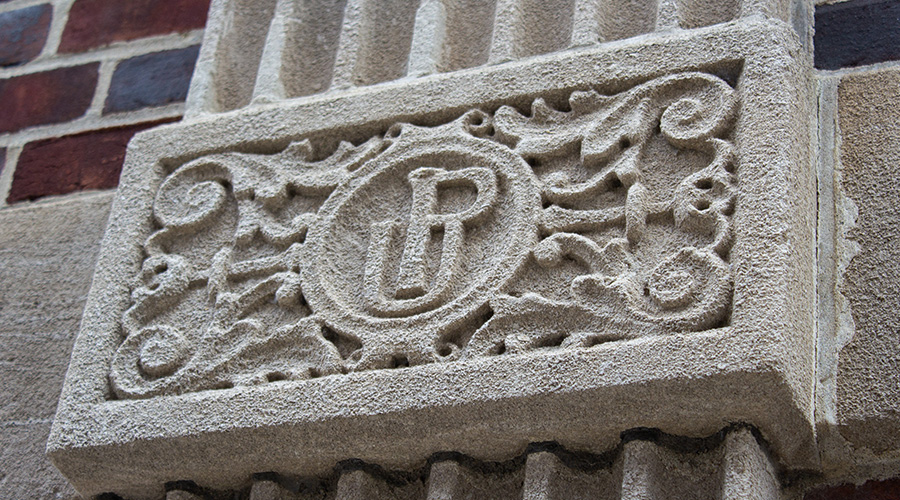 Earning your bachelor's degree at an Ivy League institution means you can expect renowned academics, world-class resources, and a sense of prestige. And that's why graduates—such as those from Penn LPS Online—agree that attending an Ivy League university is worth it. Created to make an Ivy League education accessible and affordable to adult learners, the Penn LPS Online Bachelor of Applied Arts and Sciences (BAAS) program provides a high-quality liberal arts education with a focus on career enhancement that allows students to meet their personal and professional goals.
Two such students are Mary Koenke and Daniela Mandracchia, 2020 graduates of the BAAS program at Penn LPS Online. Mary, a manager with Ark Restaurants, began a traditional undergraduate degree at the University of Pennsylvania in 2004 but left before graduating to pursue a career and start a family. Years later, the BAAS program provided her with the flexibility to return to university and complete her dream of finishing her degree.
Daniela, a support service specialist with the Internal Revenue Service (IRS), was working during the day and taking online courses in the evening to earn her bachelor's degree at the University of Pennsylvania. So as soon as the BAAS degree became available, she jumped at the chance to transfer fully into the online program—and then took advantage of the ability to customize her studies through the Individualized Studies concentration.

Read on to learn six advantages to earning an Ivy League education from Penn LPS Online.
1. The power of the Penn LPS Online community
Led by Ivy League faculty who are experts in their fields, courses in the Penn LPS Online program offer immersive collaborative experiences where you can connect with your peers and instructors through group projects, multimedia assignments, and online discussions. Although Mary was initially hesitant because she didn't view herself as particularly tech-savvy, she says with the video lectures in her BAAS courses, "you feel like you're there; you can see the professors' expressions and their passion for the material."
A major benefit of attending an Ivy League institution such as Penn LPS Online is the ability to engage with a diverse group of students and faculty who have the potential to become a rich professional network in the years after graduation. Of her classmates, Mary reflects, "Everyone was brilliant. It was refreshing to be in the company of that kind of intelligence." She notes, "Each course was such a melting pot, professionally and culturally, and everyone was able to shine a different light on the material. And even though we are so extremely different, we are all adult students who are moving forward in our education. It was great to collaborate with peers who share that experience."
2. The flexibility of Individualized Studies
The Penn LPS Online BAAS program was designed to provide working adults with a flexible and accessible Ivy League education experience. That includes the ability to develop an Individualized Studies concentration that aligns with the skills and knowledge needed to fulfill personal and professional ambitions.
With input from your academic advisor, you can combine complementary disciplines, giving you the opportunity to explore your interests while building your strengths. You can also create a name for your Individualized Studies concentration, which is featured on your transcript to further highlight your unique expertise.
The Individualized Studies concentration is also an ideal choice if you are a transfer student who is looking to maximize prior credits that can be applied to your BAAS degree. In Daniela's case, her previous coursework was primarily in the social sciences, which she felt would be advantageous to her career with the IRS. So, she chose to take online courses in applied positive psychology to finish her BAAS degree.
She says, "I am much more understanding of human nature now. Once you understand the underlying factors for certain behaviors, you can interact with anybody—your supervisor, your coworkers—and get the most out of those relationships."
3. The option to add a certificate to your BAAS degree
Penn LPS Online Ivy League certificates are short programs designed to enhance your skill sets to help meet your goals for your career—and your life. Certificates at Penn LPS Online include Ivy League courses within a focused area of study that includes a practical, professional, or creative application.
As a BAAS student, if you complete certain course blocks, you are also awarded a certificate upon degree completion. Obtaining a certificate in addition to your BAAS degree is an excellent way to show your commitment to elevating your education, highlight your unique expertise in your area of study, and help set yourself apart from other job seekers in your field.
The following certificates are available as add-ons to the BAAS degree:
As a transfer student, Mary chose the Physical and Life Sciences BAAS concentration because it most closely aligned with her previous credits. She also chose to add a Certificate in Applied Positive Psychology. Although she was initially planning on simply taking two applied positive psychology courses to fulfill the last electives for her degree, she says, "I got so much out of those courses that I knew I had to complete the certificate."
Mary applies the positive psychology concepts she gained to her management style at work in order to bring out strengths in employees and to support organizational change initiatives.
4. Creating a senior portfolio to take charge of your academic journey
The BAAS program at Penn LPS Online integrates the traditional methods of an Ivy League liberal arts education with opportunities to expand your professional knowledge and strengthen your resume. One of the final requirements for the BAAS degree is to create a senior portfolio—a digital collection that demonstrates your academic abilities demonstrating how the skills you have acquired can be applied in your current or future career path. As such, the process of compiling your senior portfolio is an excellent way to confirm that your coursework aligns with your goals.
For her senior portfolio, Mary highlighted her digital literacy learning outcome with a video she created in iMovie during one of her first classes. Mary enjoyed working with Penn LPS Online's Associate Director of Career Advising, Kristen Sowden, to customize her senior portfolio to her needs as a working adult student. To that end, she wrote about spearheading a sexual harassment training at her restaurant to demonstrate her global citizenship learning outcome.
Mary says creating her senior portfolio was also a meaningful opportunity to take stock of the educational, professional, and personal growth she has undergone over the years. "My college experience was so disjointed by the roller coaster of my twenties. This helped me integrate everything I have learned into who I am and what I can give back to the world."
5. Enhancing your marketability—and your career potential
A major benefit to earning your bachelor's degree at an Ivy League university is that recruiters or employers may associate the name with prestige and desirability when they see it on your resume. If you are competing for roles with other job seekers who have a similar level of educational attainment or career experience, the cachet of obtaining your education at an Ivy League institution may be the tipping point that sets you apart.
Research reinforces the idea that graduating from an Ivy League university may help boost your career potential.
Daniela took advantage of the fact that the senior portfolio "really launches you into the workplace with a major force because you're not only coming from an Ivy League institution, you also have this body of work that has been reviewed by Penn." Because the senior portfolio includes a committee-reviewed cover letter and resume, Daniela customized both to position herself for career advancement. She says she now feels prepared to explore career opportunities in government where she can implement her enhanced analytical powers and behavioral knowledge.
"Going to college was always a dream of mine," says Daniela. "With a bachelor's degree, I might be able to aspire to positions within the government that have a better promotion potential than the position I'm in now."
6. Gaining confidence and a sense of accomplishment
Particularly for adult students who have the determination to return to university while balancing their work and family obligations, the sense of pride and confidence that comes from fulfilling the dream of graduating from an Ivy League institution cannot be overstated.
Obtaining a bachelor's degree at Penn LPS Online while working full-time has helped position Daniela for new career opportunities as well as enriching her personally. She notes that she feels happier in her strengths since completing the online applied positive psychology courses as part of her certificate program because, in addition to the practical knowledge they afforded, they also "include a lot of reflection and insight geared toward well-being."
With her Penn LPS Online BAAS degree and increased self-knowledge, Mary is now heading confidently toward her future. As a single parent with a demanding career who felt some apprehension over returning to university, she says, "This was something I really wanted to do for myself for a long time and thought was out of reach, given my life."
Ready to learn more about pursuing an Ivy League education? Explore Penn LPS Online, including courses, certificates, and the Bachelor of Applied Arts and Sciences.