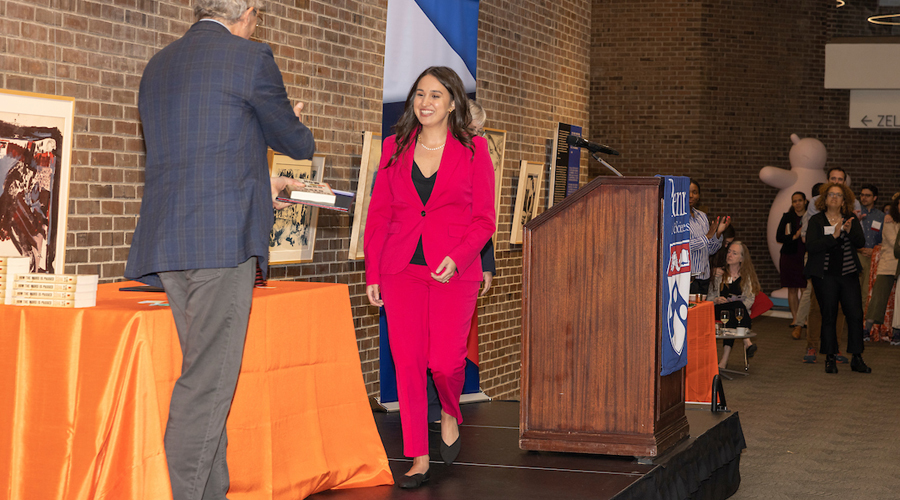 A first-generation student, Gabrielle Solair (Bachelor of Applied Arts and Sciences '23) says she didn't know much about US higher education. Neither of her parents had degrees. And though Solair had graduated high school at 16, she didn't decide to go to college until she was 23. "Coming into education was super scary," she says. "I had a huge gap of time where I solely focused on my music. I thought that was all I could do."
By the time Solair graduated this past May with a Bachelor of Applied Arts and Sciences (BAAS) degree from Penn, she had been awarded a Bread Upon the Waters scholarship and is the first BAAS student to be named a Dean's Scholar for her accomplishments. She's already making an impact in her new career, developing and implementing culturally relevant communications and outreach strategies to provide important information and opportunities to historically underserved communities, particularly for health research and farming and agricultural practices.
OMNIA spoke to Gabrielle about her journey from Nashville musician to cultural communications and outreach specialist, and how the Bread Upon the Waters scholarship helped support her along the way.
Read "Discovering her dreams" in OMNIA Magazine >