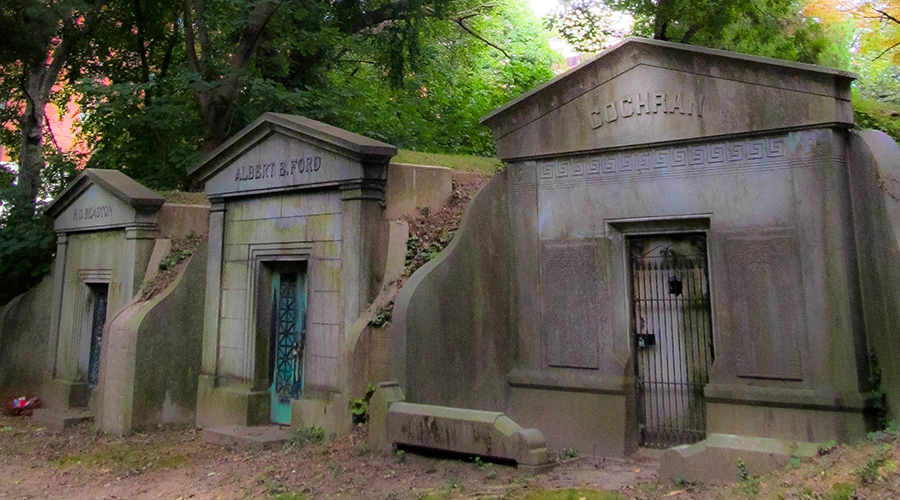 Justin McDaniel, a professor of religious studies at the University of Pennsylvania, teaches a popular course called Gods, Ghosts, and Monsters, a comparative religion course about death and the afterlife. He's long been fascinated with ghost stories — and why they fascinate us.
During the pandemic, he said, his class took on a deeper meaning for his students, who come from a number of different academic backgrounds, from history majors to nursing students.
As millions across the country confronted death up-close, he said, learning about funerary rites and afterlife beliefs helped his students connect, cope, and understand what they were going through.
The first thing McDaniel wants people to know is this: It doesn't matter if ghosts are "real."
"Ghosts are socially real — people think and talk about them," he said. Ghost stories "resonate across cultures, religions, class, race."
Read more about how this course approaches ghost stories—and how the pandemic impacted the way students engage with them—at The Philadelphia Inquirer >
Having trouble opening this article? You may have reached your Inky article limit. Good news: Penn LPS Online students can access The Philadelphia Inquirer—and other newspapers around the world—through Penn Libraries. If you are logged in with your PennKey, you can read the full text version of "Can learning about ghosts help us cope with pandemic losses? This Penn professor says yes." via Access World News. To learn more about how to access contemporary newspapers online, visit this Penn Libraries guide.