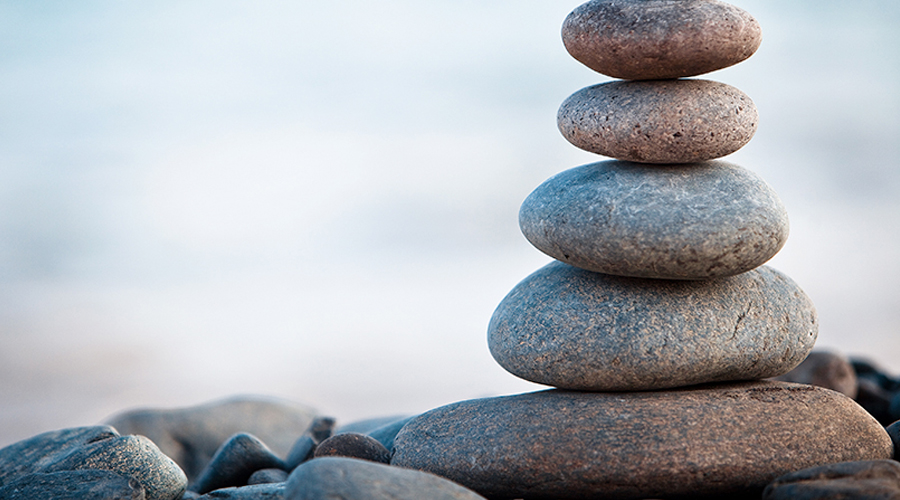 Why is leadership so important? Every organization is comprised of employees with different skills, experiences, and talents, and it is the role of a great leader to inspire and influence their team to achieve excellence—both individually and collectively. An effective leader provides guidance, motivation, and a framework for employees to meet their goals while serving as a strong role model and mentor. Successful leaders can manage challenges when they arise, hold themselves and their teams accountable, and create an environment wherein employees feel supported, satisfied, and empowered.
Conversely, when leadership lacks respect, organization, or commitment, it can have a devastating impact on how well employees collaborate, innovate, and perform. What differentiates a company that thrives from one that fails is often a function of the effectiveness of the leaders at the helm. That's why whether you're already on the management track or you aim to be, it's crucial that you continuously develop your leadership skills throughout your career.
Soft skills that define a good leader
Soft skills are interpersonal and behavioral abilities that allow leaders to work well with others and inspire them to succeed. Some examples of sought-after soft skills that define good leadership include problem-solving, creativity, adaptability, critical thinking, team building, and work ethic. Below are seven additional, integral components of leadership that will support the success of your career and of the teams and organizations you serve.
1. Have a vision
A leader without a clear vision and strong passion for it is not likely to go far. Leadership vision allows you to assess where your organization is now and determine how to take it where you want to go in the future. This vision will be informed by your experiences, beliefs, and values, and it will include specific goals for your team and your company as a whole. To flesh out your vision, it's important to create a mission statement that inspires and rallies employees while laying out the strategic steps that must be taken to meet it. This mission statement should also speak to objectives you set for yourself as a leader. For example, "I will create a diverse and inclusive workplace wherein employees of all backgrounds and cultures are supported and rewarded for their performance." Or "I will lead with integrity, positivity, and accountability to foster open communication with my employees." Think about the type of leader that you want to be, the success you want your organization to achieve, and how to make it a reality.
Ready to start working on your leadership vision? In LEAD 1010: Leadership Theory, Practice, and Purpose at Penn LPS Online, you'll be introduced to competing leadership concepts and learn how to pinpoint and develop your distinctive management style. Each week you'll explore a different foundational element of leadership—including self-assessment, problem-solving, and crisis communications—as you lay the groundwork for creating a five-year leadership and communication career plan.
2. Communicate clearly and effectively
You may have the most impressive leadership vision in the world, but it won't be very meaningful if you can't communicate it compellingly. Not only is it essential to be able to speak and write clearly and with confidence, but it's also critical that you can listen to employee feedback and respond calmly, objectively, and productively. When you create a workplace environment predicated upon open and effective communication between employees and management, the benefits include less conflict, greater trust, and enhanced collaboration. And when all employees are adequately informed of the goals and expectations of the company, it can help increase efficiency and productivity, improve happiness, and boost employee retention.
If you're committed to working on your rhetorical prowess to enhance your leadership potential, consider enrolling in LEAD 3040: Professional Communication and Personal Development. In this writing-intensive course, you'll apply principles of positive psychology to enhance your personal growth, learn the best professional and crisis communication practices, and edit your verbal and written work to strengthen your impact. Assignments include presentations tailored to different audiences, job-seeking documents, and other forms of real-world professional writing pieces.
3.  Exhibit strong conflict resolution skills
Conflict is a reality of life that certainly extends into the workplace. So, if it's your goal to take on a leadership role, developing your conflict management skills is vital. Every organization is made of people with different backgrounds, perspectives, and personalities, so disagreements are bound to arise—whether between yourself and a colleague, your team members, or with clients or customers. As a leader, it is your responsibility to accurately assess the situation, help to mediate the conflict, and come to an appropriate solution. Some key points to remember when you're managing a challenging situation include:
Try to stay calm and in control of your emotions
Make eye contact and be aware of your body language (no arm crossing)
Practice active listening and ensure every perspective is heard
Identify the root of the conflict to resolve it in a fair way
Follow up with those involved to ensure the issue has been adequately addressed
4. Know how to motivate your team
Influential leaders are skilled at motivating and empowering their employees to be successful. There's a high likelihood that you've worked with one or more colleagues who lacked commitment and drive, and you have realized how detrimental that can be to morale and productivity. If you want to be a great leader, you must have the tools to inspire confidence, enthusiasm, and trust in your team. Some strategies you can employ to help motivate employees to strive for their best include: leading with integrity and by example; providing resources and development opportunities for growth; allowing workers to have a healthy level of flexibility and autonomy; uniting staff in the face of failures or challenges; and celebrating your team's successes.
In LEAD 2020: Leadership Lessons from the Social Sciences, you'll survey the best evidence-based ideas from organizational sociology, political science, game theory, and positive psychology to help you become a more effective leader. And you can apply these new-found insights on human behavior and relationships in your decision-making and leadership plan.
5. Become comfortable delegating
A willingness to delegate shows your team that you trust their capabilities and appreciate their work. On the contrary, if you choose to micromanage projects and people, you will likely degrade the quality of your work by spreading yourself too thin while demoralizing your employees in the process. The first step in effective task management and delegation involves developing a comprehensive understanding of your team's responsibilities, skills, and strengths. Then you can assess which employee or employees are best suited to take on specific tasks or projects. To that end, it's critical to be adaptable and seek input from your team regarding which projects they are interested in, what skills they are looking to work on, and how they envision themselves growing with your organization.
6. Lead with empathy
Demonstrating empathy is a critical component of great leadership. In a professional context, empathy involves responding to your team's needs and feelings with respectful understanding. Empathetic leaders generally have high levels of emotional intelligence, which means they can listen unconditionally and without judgment, gain meaningful insight into where people are coming from, and respond sincerely, logically, and with kindness. Leading with empathy allows you to build trust amongst your team and colleagues, develop stronger working relationships, and manage conflict more effectively. Empathetic leadership also helps support engagement and innovation in the workplace, ultimately leading to greater success for all parties involved.
In LEAD 2030: Leadership Lessons from the Humanities, you'll explore leadership strategy, principles, and rhetoric from some of the most revered communicators and minds in history. Pulling from philosophical and literary texts by Machiavelli, Plato, Shakespeare, and other great thinkers, you'll review a variety of moral frameworks and ethical perspectives that you can eventually incorporate into your leadership style.
7. Foster a positive and healthy work culture
A positive work culture creates an environment that allows employees and companies to flourish. As a leader, you help set the tone for your organization's work culture, so it's to your benefit you to come from a place of positivity. Doing so can take many forms, such as encouraging employees during times of difficulty, providing constructive criticism rather than admonishment, and exhibiting personal accountability when you're responsible for a less-than-ideal outcome. By promoting a healthy work-life balance, you can help reduce stress in your employees, avoid burnout, and demonstrate that your company does not place profit over people. A final component of positive leadership involves ensuring you provide recognition and gratitude for exceptional effort. You can show team members that you appreciate them with a small gesture such as a shout-out in a meeting or a more significant gesture like a raise or promotion. The point is to let people know that they are valued.
Are you interested in learning more about the power of positivity? In APOP 2000: Positive Psychology at Work, you'll explore a variety of research-informed strategies that have been implemented in disciplines and industries such as business, health care, education, and nonprofit organizations. As you delve into topics including positive leadership, prosocial behavior, and professional relationships, you'll learn what allows people to thrive and how you can spread positivity in your leadership practice.
How to become an exceptional leader
Whether you're looking to enhance your qualifications to advance into a leadership role or refresh your existing management skills to pursue new opportunities, the online Certificate in Leadership and Communication at Penn LPS Online provides a forum to do so.
In this 5-course program, you'll enhance your professional and critical thinking skills and improve your communication strategies while leveraging your strengths to become a more effective leader. As you learn to use quantitative data in decision-making and problem-solving, you will also build a five-year leadership plan tailored to your career goals.
The competencies you'll foster in this program are relevant across diverse industries and applicable to an array of career paths, which are not limited to those in management. Prepare to customize your approach to professional development, cultivate your leadership style, and apply science-backed insights in economics, psychology, and more to help you be successful in whatever career path you choose.
Ready to get started?
Fill out your application at Penn LPS Online today and enroll in the Certificate in Leadership and Communication. Or register for individual leadership and communication courses before committing to the program. You can also use the Penn LPS Online course guide to see the full range of what's currently available.