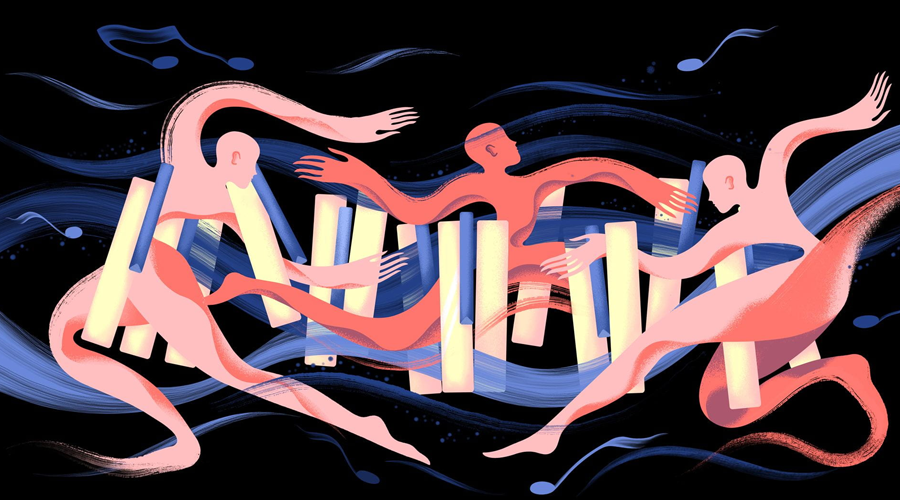 In "Music and Meaning," Episode 6 in Season 4 of OMNIA's podcast In These Times, host Alex Schein chats with Professor of Music Carol Muller about the power of song and dance during the apartheid era in South Africa. In this episode, Muller describes the history and practice of South African gumboot dancing, the place of religious Shembe music in African history, and the musical influence of South African political exiles like Sathima Bea Benjamin and Abdullah Ibrahim on American jazz. "If we don't look at the music and the dance and the texts, we'd just be losing a whole piece of an understanding of history, of African history, of South African history," Muller reflects.
Muller teaches MUSI 2000: Contemporary African Music, an 8-week accelerated course that explores eight regions of Africa through the history, culture, and circulation of its distinct musical traditions. "What's extraordinary about the African continent is that every form of human society is still available in this moment in time—in Africa and nowhere else in the world," said Muller in a recent Penn LPS Online feature "This is why global and regional studies are important—now more than ever."
Hear the sounds of several unique African musical traditions and learn their place in history by listening to the podcast episode below.
Bachelor of Applied Arts and Sciences students can take MUSI 2000 as an elective as or as part of a degree concentration in Literature, Culture, and Tradition. Other global music connoisseurs can apply the course toward a Certificate in Global and Regional Studies or even enroll in the individual course without committing to a program of study.