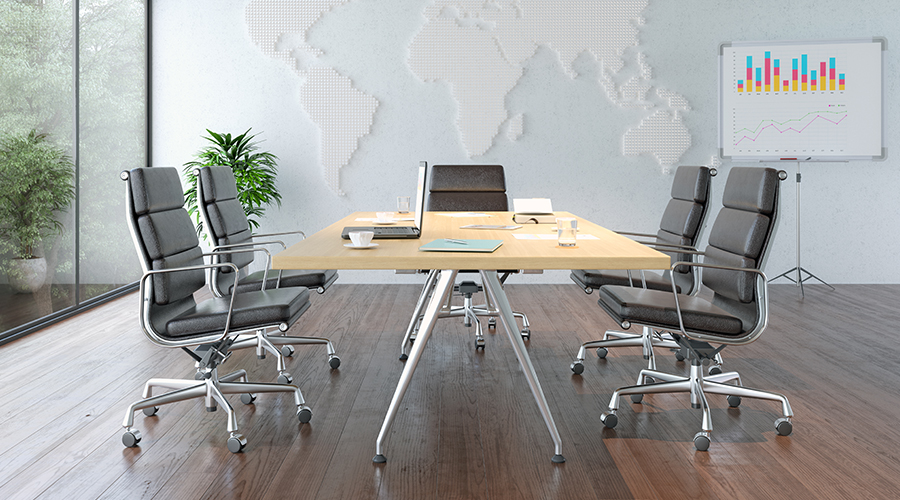 What is organizational studies?
Organizational studies combines concepts and research from anthropology, communication, psychology, and other social sciences to study how individuals, groups, and organizations interact and collaborate.
Rather than simply focusing on the technical aspects of managing an organization, organizational studies also delves into the human elements, including how to improve employee job satisfaction, engagement, and productivity; create a healthy work culture; enhance communication between teams; and foster diversity and inclusion in the workplace.
Developing expertise in organizational studies is particularly advantageous if you want to pursue a career in management, communications, or human resources—but the aforementioned abilities can also be valuable across various professions and industries, including business, government, healthcare, and the nonprofit sector.
Why is a background in organizational studies increasingly important?
According to key insights from the State of The Global Workplace: 2022 Report, only 21% of employees are engaged at work; in fact, the majority say they don't find meaning in their work or feel hopeful about their futures. This is unsurprising, given that employee stress has reached an all-time high, with 44% of workers reporting significant stress within the previous day.
The data also found that women in the US and Canada are among the most stressed globally. This report underscores the fact that employers need to prioritize initiatives to boost employee engagement and cultivate well-being. The two are intrinsically linked—whether positively or negatively.
But how do you learn to enhance employee engagement and help people flourish, both in and out of work? With the concentration in Organizational Studies for the Bachelor of Applied Arts and Sciences (BAAS) at Penn LPS Online, you'll gain the critical and interpersonal skills necessary to work effectively in today's complex work environments.
Through applied Ivy League courses in organizational anthropology, professional writing, and positive psychology, you'll explore the intricacies of group dynamics, hone your messaging and strategy, and build diverse teams that thrive in physical, hybrid, and virtual workplaces.
Develop Your Expertise in the Organizational Studies Concentration
When you enroll in the Organizational Studies concentration for the BAAS degree, you'll benefit from integrated and applied courses in group dynamics, speaking, and writing that support your personal and professional development. In addition to learning how to assess audience and purpose to achieve your communication objectives and employ strategies to foster diversity and inclusion, you'll also prepare to:
Utilize effective rhetorical strategies and skills to persuade your target audience
Develop analytic and empathetic skills to integrate and support other perspectives
Understand how to use effective visualization tools to make complex information accessible
Comprehend current anthropological research on team, corporation, and organizational cultures
Use research to improve communication and create strong collaborative professional relationships
Organizational studies strategies in different work environments
Did you know that employees who work in a remote or hybrid workplace are more likely to experience higher levels of engagement (37%) than those who work in physical office spaces (29%)?  Read on to explore ways to help support strong and effective work environments for employees, whether their work environment is physical, hybrid, or virtual.
Physical workplaces
The Gallup 2022 Guide to Employee Engagement details five key elements to build a successful groundwork for employee engagement to help organizations meet their goals. The first is to survey your team with credible, comprehensive questions that allow them to communicate their needs. Next, take your survey findings and have growth-oriented conversations wherein you proactively work to address these needs. Then, provide clear, ongoing communication to keep your team informed of organizational decisions and engaged with their priorities.
The next step is to directly address and aid employees in attending to all aspects of their overall well-being—professionally, socially, financially, physically, and in their community. Finally, take stock of employee strengths, help adjust their projects or workflows to leverage them, and discuss ways you can further set them up for success.
Two courses at Penn LPS Online that can help you build the skills to become a better manager are APOP 2000: Positive Psychology at Work and ORGC 3300: Building Influence Across Cultural Boundaries in Organizations. In the former, you'll learn research-informed strategies to help employees flourish and discover how to practice positive leadership, support prosocial behavior, and create meaning and purpose at work. In the latter, you'll gain practical skills to help you communicate across divisions, departments, and teams to better influence, persuade, and negotiate in professional settings.
Hybrid workplaces
As is the case in any professional context, regular communication is critical. However, it's even more imperative in a hybrid work environment. As such, it's crucial to create a strategy that covers your different audiences, your messaging, the channels you'll use, and a working schedule for communications.
Another vital component of effectively managing a hybrid workplace is ensuring your HR and IT departments understand the collaborative technological tools and network connections employees need to work from home successfully. Along similar lines, it's critical to provide productive workspaces for when your team is on-site. Get input from your team on their ideal environment, whether that be shared workspaces or assigned desks, offices, or cubicles.
And finally, it's essential that you devote time to identifying ways to create a sense of belonging, connection, and friendship amongst hybrid employees. Some examples include Zoom or in-person happy hours, casual Slack channels where people can discuss fitness, food, travel, or entertainment, and other team-building activities to foster a sense of community both in and out of the office.
ORGC 1600: Introduction to Team Culture at Penn LPS Online combines research-based insights from anthropology, psychology, history, and economics to improve your ability to manage team culture, better handle conflict, and establish practices to help you and your peers thrive. In ORGC 3010: Anthropology of Organizations, you'll develop skills for understanding organizations' cultural characteristics and creating sustainable collaboration and positive change.
Virtual workplaces
Making organizational culture a part of your strategy is one of the best places to start when creating an efficient, productive, and engaged remote work environment. Developing an organizational culture starts with organizational research and is key to organizational development. Culture encompasses the attitudes, behaviors, and values of your company. Developing a strong work culture can help keep employees connected, aligned with your goals, and motivated to deliver on them.
Another critical part of building a healthy remote workplace culture—and any workplace culture, for that matter—includes initiatives that promote diversity, equity, and inclusion. Doing so benefits your organization because it allows you to recruit the best talent with a wide range of knowledge, experience, and perspectives. And when you create an inclusive and equitable work environment where all employees feel valued and heard, you will be more likely to retain the talent you attract.
Another way to create a successful and positive remote work culture is to consistently show appreciation for your employees and recognition for their accomplishments. Your team wants to know that their work matters and their contributions are valued, whether large or small. When you express recognition, whether privately or publicly, you can help build motivation, confidence, and a sense of purpose, resulting in better performance. In other words, happy employees lead to happy employers.
Effective collaboration is essential to developing high-performing virtual teams, leaders, and organizations. In ORGC 2010: Virtual Collaboration, you'll explore topics on navigating, learning, partnering, and leading in today's socially and digitally interconnected and complex world. You'll learn best practices from multiple guest speakers who made their virtual operations successful.
Another valuable course from the Organizational Studies concentration for the BAAS degree is PROW 2000: Writing with Data. Data literacy, and the ability to produce and analyze data visualizations such as illustrations, technical diagrams, graphs, and tables, are highly prized by organizations across industries. In this class, you'll develop the rhetorical skills to make data more meaningful and easily understood by employees, colleagues, and leadership, whether virtually or in person.
Ready to learn new skills, pursue your passion, and enhance your resume?
Starting the next chapter of your career is just a click away. Enroll today in the Organizational Studies concentration for the Bachelor of Applied Arts and Sciences program at Penn LPS Online. Or, if you haven't already, take a few minutes to fill out our online application form. You can also view our course guide to see what's offered in any upcoming term.