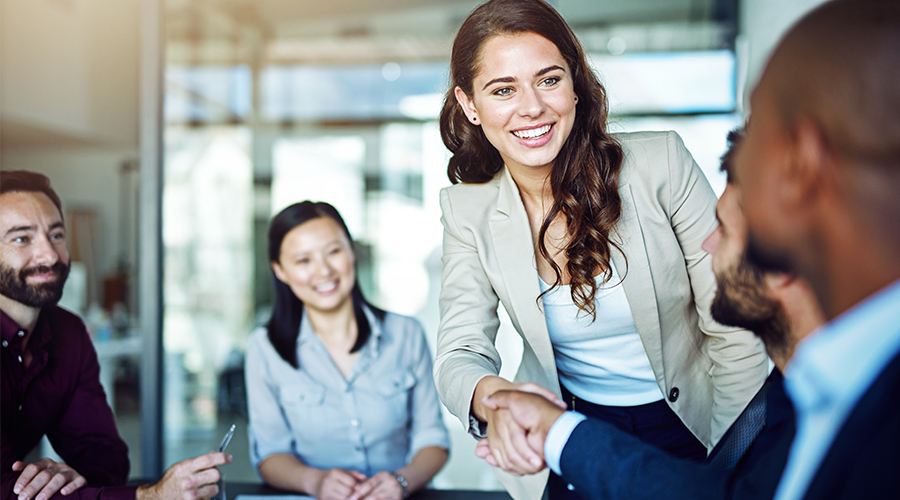 Many bachelor's degree programs require students to complete a few courses in a foreign language; learning another language can be a vital skill in many careers as well as a way to gain broader perspective on culture and global connections. But language instruction often requires an immersive and intensive classroom schedule that isn't well-suited to part-time study or the flexible online platform offered by Penn LPS Online's Bachelor of Applied Arts and Sciences (BAAS) degree.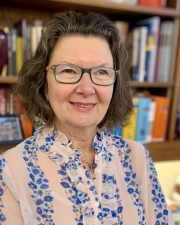 "When we were thinking about what the new Bachelor of Applied Arts and Sciences would look like, we thought that the residential language program didn't work as well to address the needs of a very diverse student body which might not even be located here in Philadelphia," recalls Dr. Christina Frei, Academic Director of the Penn Language Center. "We needed to figure out a way to still have a discussion about language in the degree. I proposed that we offer a course that focuses on the role that language plays in intercultural communication."
The resulting course is one of the foundational requirements of the BAAS degree. The purpose of ICOM 100: Intercultural Communication is to develop effective communication skills and cultural understanding globally as well as within diverse communities.  While the Intercultural Communication course does not replace the intensive language instruction necessary to speak and read in another language, it does develop the intercultural perspective, which is vital to learning a new language and engaging meaningfully with people across language and cultural differences. "Language is embedded and highly connected to culture. One cannot understand language outside of cultural or vice versa," says Frei. "I designed the course to pique students' interest in the power of language and the complexities of language and culture."
What is intercultural communication?
Intercultural communication has become a key concept in language instruction, but only recently. "In the last 20 years—and particularly in the last 10 years—we really understand more about the role that language plays in identity," says Frei. In her many roles at Penn, Frei ensures that language and cultural studies meet the standards of the American Council on the Teaching of Foreign Languages (ACTFL), which has started to center identity and culture. At the Penn Language Center, which houses language instruction that falls outside of established foreign language departments such as the Department of Germanic Languages and Literatures (for which Frei is the Undergraduate Chair), Frei oversees course offerings and learning opportunities in languages spoken in Africa and South Asia as well as American Sign Language and even language instruction for professional use (such as Spanish for health professionals and Chinese for business). Frei is also the Executive Director of Language Instruction for the School of Arts and Sciences, and in that capacity, she oversees language education across Penn to ensure professional standards are met and a cohesive pedagogical approach is achieved. "Over the last 10 years, the best practices have changed, and ACTFL really has begun to look towards intercultural communication," says Frei.
To understand what intercultural communication is, it helps to understand culture as something active and pervasive. "Culture is a verb," says Frei, citing one of the assigned texts from her course: Intercultural Communication: A Critical Introduction by Ingrid Piller. "You're doing culture all the time," explains Frei. "In order to become aware of what culture actually is, you have to really develop a critical eye to look at your perceptions and your surroundings." Doing culture can include ways of speaking and acting but also thoughts and beliefs you're not even aware of—although you're most likely to become aware of how you "do culture" when you interact with someone who "does culture" differently. Intercultural communication encompasses a vast array of verbal and nonverbal interactions that may take place on such occasions: learning a new language or visiting another country are common examples but joining a new workplace or participating in a community organization with members of diverse backgrounds can also engage intercultural communication skills.
"If you want to do culture interculturally, you cannot do it by exclusion," adds Frei. "Inclusivity, to me, is the new word for being truly multicultural, to really be open-minded and understanding about the differences that human beings have in their lives, their languages, and in their beliefs and cultural practices."
How do you develop intercultural understanding in the classroom?
To provide a broad range of opportunities for students to analyze examples of "doing culture," the Intercultural Communication course incorporates an array of readings, videos, and websites to explore different ways of expressing and interpreting culture through language. There are recorded interviews with scholars and activists who have compelling perspectives on how to "do culture" as a member of a minority population: a Lakota historian who protested the construction of a pipeline in the Standing Rock Indian Reservation, an applied linguist involved in a social impact project with a Bangladeshi community in Philadelphia, and the director of the American Sign Language program at Penn who shares insight about language and culture within the deaf community. In addition to the Intercultural Communication textbook and assorted reading assignments, the students read The Enigma of Arrival, V.S. Naipaul's autobiographical novel about his journey from the island of Trinidad to the countryside of England. "It's a fabulous book that I hope the students enjoy reading," says Frei. "It's one person's story about coming to a new place and doing culture from the outside, so to speak. There is a lot of self-observation and self-reflectivity about how, as he is doing culture, he begins to understand himself and the place differently."
Students analyze and reflect on these cultural artifacts in class discussions and written assignments. "The workshops that I usually offer here at Penn and the courses I teach have a communicative approach with a lot of reflection, so that's part of the Intercultural Communication course as well," says Frei. "We do tons of personal reflection because it's important to know what your own prejudices are, what your own value system is, what your own sense-making is, and what your own analysis is, and what your own observations are." In particular, students are asked to step back and observe how they communicate with others, from workplace and religious communities to interactions with friends and family to brief encounters at the supermarket. "It's almost like an anthropological journal, if you wish," says Frei. "It builds a particular kind of sensitivity to observe without judgment what you're thinking and how you react, which helps you to be inclusive, to have empathy, and to understand the people you engage with."
Though the course is asynchronous, Frei says, discussion boards and reflective practices bring students into the discussion and require them to communicate clearly and thoughtfully with one another. "Perhaps that's the beauty of an online course," says Frei. "You really do need to listen or read and pay attention to what your peers are saying. I think they really will gain an understanding of what intercultural communication means to each of them."
"The students are actually creating the knowledge of the course," she adds. "I'm giving them a tool kit, but what they actually do with it is up to them—and that's very exciting."
Tips for effective cross-cultural communication
To succeed in the course, Frei emphasizes that students need to pace themselves and schedule themselves plenty of time to think, reflect, and feel as they go through the coursework. "These are not just assignments where you can just check a box and you're done. These are thinking pieces," says Frei. "Students need to really make sure to put some time aside because they have to think in order to do the work. They need to allow themselves to be open-minded about themselves and perhaps, in their own thinking, surprise themselves."
Time management gives students the space needed to develop their practice of reflection, which is an important skill for communication in any context. For Bachelor of Applied Arts and Sciences students, Frei notes, reflection is built-in throughout the entire degree, culminating in the ePortfolio degree requirement. "It makes complete sense," she says. "The ePortfolio is not just a curated collection of your best work. It's a curated collection that you thought about and where you reflected on your benchmarks, your rubrics, your qualifiers for your best work." Likewise, reflection is a vital step in thinking about culture and language.
But to Frei, reflection is deeply entwined with the concept of self-care. "Ask yourself: How can I be healthy emotionally, intellectually, physically? How does that all come into the mix?" says Frei. In her German classes, Frei will often ask students to complete a self-assessment of their reading practices: where do they typically sit, how focused do they usually feel, what kinds of emotions to do they experience and when. By being attuned to those details, says Frei, a student can make choices that will help them both enjoy and absorb more in their reading. Likewise, when it comes to language and culture, "self-care is key," she says. "Self-reflection and understanding your own practices, your own cultural beliefs, your own cultural practices and perspectives will help you to sensitize you."
"This is a course that shares knowledge through books and instructional design. You'll gain insights into minority discourses and you'll learn about communication and language. Those skills are transferable to other courses," says Frei. "But it's also a place where you can get to know yourself a little bit more. I think that could be really helpful."
For more information about this unique online degree and its requirements, visit the Penn LPS Online feature "What is a Bachelor of Applied Arts and Sciences degree?"
Dive deeper into all the opportunities available through Penn LPS Online by visiting our homepage.