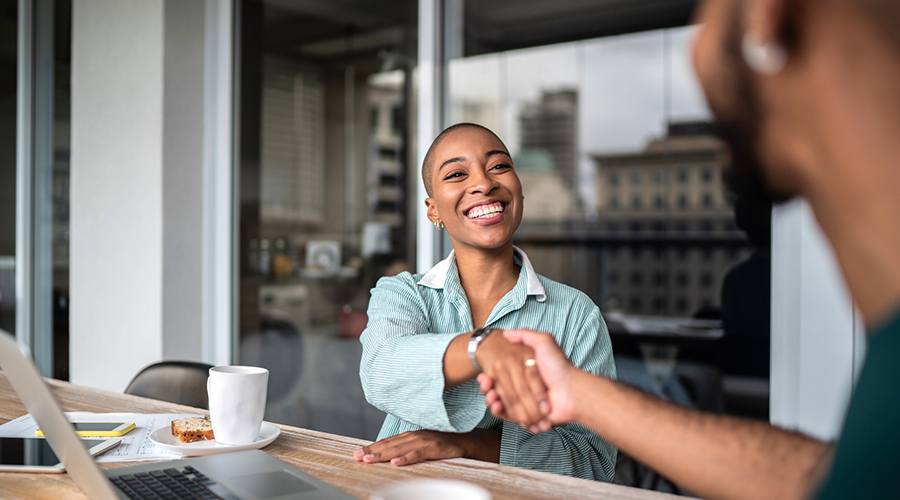 Whether you are a novice writer looking to develop your skills or an experienced writer eager to expand your range, the Certificate in Professional Writing at Penn LPS Online can help you take your career to greater heights. With a focus on extensive feedback from expert instructors, the courses in this Ivy League program provide you with a comprehensive understanding of the art of communication, innovative tips to transform yourself into a writing expert, and the confidence to craft engaging brand stories that appeal to the right target audiences.
Professional writing comprises any communication that helps you exchange information with colleagues and clients; inform and persuade others; and create and document knowledge through discourse. The goal is always to achieve a specific desired outcome. And professional writing can take various forms—everything from press releases, marketing copy, and blog posts to everyday messages such as texts, chats, or emails. This is why the Certificate in Professional Writing is relevant to practiced and novice writers alike.
The courses in the Certificate in Professional Writing at Penn LPS Online are offered on an accelerated 8-week schedule, which makes it easy to fit this 4-course credential into your busy life. It's recommended that you begin your studies with PROW 1000: Fundamentals of Professional Writing to help set yourself up for success in your additional coursework. Once you complete the basic certificate, you have the option to add two additional courses and earn an advanced certificate, which further reinforces your writing and communication expertise.
Read on to explore 4 key benefits to earning the Certificate in Professional Writing at Penn LPS Online.
1. Prepare for exciting career opportunities
There are a wide range of careers that you can pursue once you complete the Certificate in Professional Writing from Penn LPS Online. In this program, you gain hands-on experience to improve your craft—including demonstrated writing strategies relevant to careers in grant writing, speechwriting, fundraising, and strategic communications. However, it is important to note that, as per the Bureau of Labor Statistics (BLS), these writing careers generally require you also earn a bachelor's degree for entry.1
If you have a bachelor's degree and experience in marketing but want to pivot into the creative side of the industry, you may want to consider pursuing a career as a copywriter. In copywriting, you will be able to implement many of the skills that you obtain in the Professional Writing Certificate, such as using rhetorical strategies to effectively persuade your target audience; analyzing different audiences and contexts to best shape your messaging; and engaging the visual, somatic, and aural senses to engage followers through social media.
If you would prefer to implement the enhanced skills in grammar, clarity, and concision that you attain after completing this program, then the field of editing could be a good fit. Editors are responsible for planning, coordinating, and revising content for books, newspapers, periodicals, websites, and online media outlets. In addition to collaborating with authors or journalists to enhance their writing, you may also recruit new talent, ideate and approve story ideas, and evaluate new submissions in this role.
One of the aspects of social media that makes it so exciting is the ability to reach and engage a large target audience within seconds of posting. If you're interested in writing and publishing compelling content on social networks like Instagram, Facebook, or Twitter, you will likely enjoy PROW 4000: Writing for Social Media. This course prepares you to become a skilled social media content creator, capable of building strong brand identities, developing concise and coherent messaging, and cultivating loyalty in customers, followers, and interest groups.
2. Strengthen your writing and communication skills
Job candidates with strong writing and communication skills are desired by employers across virtually every industry. As mentioned above, PROW 1000: Fundamentals of Professional Writing acts as the foundational course for the Professional Writing Certificate by introducing basic concepts and vocabulary that you use throughout the remainder of your studies. It also serves as a firsthand introduction to the process of critically analyzing and perfecting your writing to ensure it serves as a purposeful act of communication. And, through collaborative, problem-based learning, you perform targeted exercises to improve clarity, grammar, precision, and persuasiveness in your writing.
Have you ever asked yourself, what makes this sentence so seamless? Or, why can't I put this novel down? You get answers to these questions and more in PROW 1020: The Elements of Style: Grammar, Usage, and Mechanics. In this course, you learn how skilled writers use words strategically and entice the reader's attention by meeting or defying expectations. You also discover how to appeal to the senses through rhythm, arrange words to achieve flow, and use concrete and abstract language to create flawless prose.
If you're looking to gain a competitive advantage in the workplace, consider enrolling in PROW 2010: Designing Effective Presentations to enhance both your written and visual communication abilities. In this class, you become familiar with the major presentation applications—including PowerPoint, Keynote, and Google Slides—and explore subgenres like lightning talks, Ted Talks, and Pecha Kucha (or 20 slides of 20 seconds each). Throughout the course, you also learn how to build powerful, insightful messaging; strategically implement design elements such as grids, fonts, images, and animation; and translate content into a deck that engages, informs, and persuades your audiences.
3. Expand your writing repertoire
Whether your motivation is to rise up the ranks in your career or pivot into a new field, the Professional Writing Certificate at Penn LPS Online can help you upgrade your skill set and open up new opportunities. For example, in today's workplace, data literacy, including the ability to create and analyze complex data visualizations, is highly valued by employers. In PROW 2000: Writing with Data, you learn how to think critically and ethically about data. As you discover how to use illustrations, technical diagrams, and graphs to make data more accessible, you also develop the rhetorical skills to present the narrative more efficiently.
If you want to add a narrative style of writing to your toolkit, then check out PROW 3010: The Power of Storytelling. Organizations across industries recognize the value of effective storytelling, which both communicates and persuades. In this course, you learn how to use storytelling as a research tool for gathering information, a rhetorical strategy for evoking action, and a means for conveying complex and meaningful narratives.
Finally, if you're interested in a course wherein you can refresh or improve your academic writing to communicate research more effectively, then PROW 1030: Fundamentals of Academic Reading and Writing fits the bill. This course explores the essentials of academic writing and provides an overview of different academic genres. You also learn about modes of academic reasoning and rhetoric; planning, reading, and research writing strategies; context-specific writing processes; and giving, receiving, and revising your work in accordance with peer review.
4. Build expertise, confidence, and a strong professional portfolio
What if you could create a well-written campaign to effectively promote your skills and experience to help take your career to the next level? PROW 4010: Composing a Professional Identity is a writing-intensive course at Penn LPS Online that explores how professional identities are constructed through cover letters, resumes, web portfolios, LinkedIn profiles, and other social media. Not only do you learn how to identify and research potential employers, improve your networking skills, and cultivate mentors, by the end of the course you also complete a polished professional profile that you can use to aid in your job search or career advancement.
As you complete the coursework for the Professional Writing Certificate at Penn LPS Online, you also compile a diverse body of work to highlight the skills you have honed in the program. For example, in PROW 4000: Writing for Social Media, you create a persuasive portfolio of social content from multiple platforms that you can present to employers, colleagues, and potential clients. And the coursework in PROW 2010: Designing Effective Presentations strengthens your ability to combine strong visuals and messaging to create compelling slides.
The rhetorical skills that you perfect in the Certificate of Professional Writing can also help strengthen your relationships with your manager, coworkers, and clients. That's because being able to listen to others, embrace different viewpoints, and communicate your thoughts with respect inherently fosters greater trust in your interactions. The ability to communicate with empathy and aptitude can also permeate your personal life and help improve relations with your partner, children, friends, and neighbors.
Similarly, having the expertise required to adjust your messaging and communication style to align with your audience is advantageous to solving problems, preventing conflict, and collaborating well with others. When you have confidence in your ability to express your ideas at work and at home, there's an increased likelihood that you will be more engaged, proactive, and satisfied in both environments. Whether this translates into finally asking for that promotion, making an elevator pitch to potential investors, or reaching out to mend an old friendship, is entirely up to you.
Ready to gain a rhetorical edge?
Submit your enrollment form to Penn LPS Online today, or view our course calendar to see the full range of what's available in the upcoming term.
Sources
1 https://www.bls.gov/ooh/media-and-communication/writers-and-authors.htm#tab-8