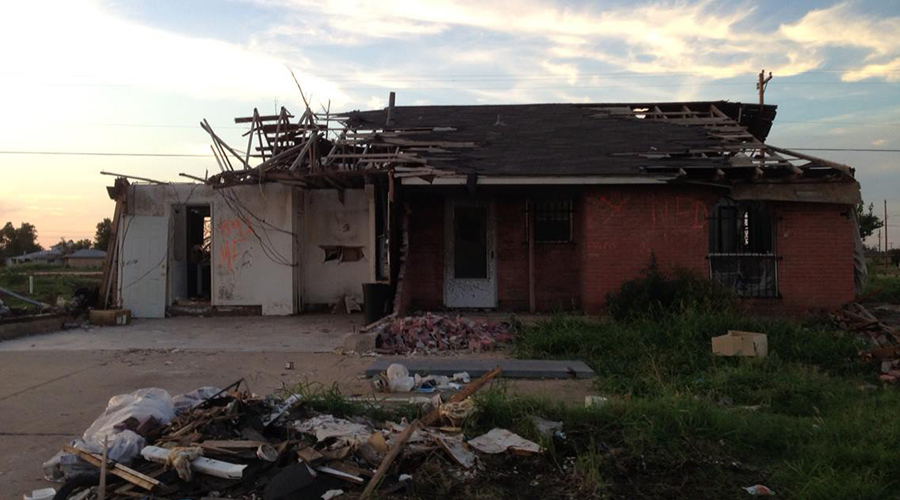 Just like traditional on-campus classes, Penn LPS Online courses emphasize communication and connection with instructors as well as peers. Our courses are designed and delivered by Penn faculty who bring years of teaching experience as well as professional expertise to the classroom. The Faculty Spotlight series aims to introduce you to some of the outstanding instructors who make our courses so immersive and effective. This interview has been edited and condensed.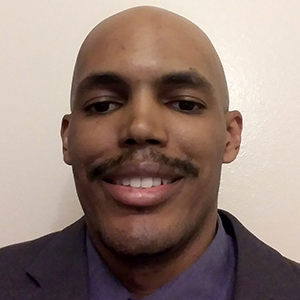 Meet Zephi Francis
Zephi Francis, a faculty member with Penn's College of Liberal and Professional Studies (LPS), worked as a research assistant at the Disaster Research Center at the University of Delaware while earning his master's degree in disaster science and management. In addition to teaching with LPS, Zephi is a project director for a social science research project at American University. Zephi was an instructor in the Department of Sociology at American University and created the course Hazards, Disasters, and Society. For Penn LPS Online, he has developed CLCH 2100: Introduction to Disaster Management.
CLCH 2100: Introduction to Disaster Management is being offered for the first time this academic year in spring. What will the course cover?
The class will take an interdisciplinary look at disaster management and how it works, with a strong focus on sociology. We'll review the disaster cycle, discuss disaster myths, explore emergency management at the federal, state, and county level, and learn about the many different stakeholders working together to better prepare people for disasters and mitigate their impact.
We'll analyze a number of case studies. Not every disaster we look at will be severe weather related—we'll study the Deepwater Horizon oil spill as well as 9/11, for example—but the lessons from both apply to how we need to better prepare for and respond to climate change.
Can you give some examples of the assignments students can expect?
It's a writing-intensive course with weekly assignments. For example, students will watch a disaster film, document the different disaster myths portrayed in it—like widespread panic—and compare the myths to what research shows us. We see panic in the movies, but students will learn it often doesn't happen in real life.
Students will also gain skills in the research process and data collection—they'll design their own survey about emergency preparedness and analyze the results in one assignment.
Since the course is online and asynchronous, I want to make sure students engage with each other, so in addition to regular discussion board prompts there will be a group-based podcast assignment. Student groups will pick a disaster to cover and will meet synchronously and work together on it.
How did you become interested in disaster management?
As an undergraduate at the University of Delaware, I took an introduction to sociology class. One day the professor, Joanne Nigg, gave a lecture on the sociology of disasters. She referenced the book Heat Wave by Eric Klinenberg, which analyzes the 1995 Chicago heat wave disaster that claimed over 700 lives. The book breaks down how certain groups of people were more vulnerable to extreme heat because of social elements. Many of the elderly who perished had lost their social connections and didn't have people who could check on them. Some people lived in neighborhoods where they did not feel safe leaving their windows open, in spite of the heat. That inspired me to keep taking classes in disaster management and go on to a graduate degree.
My graduate fieldwork included quick-response research in Moore, Oklahoma, after the devastating EF-5 tornado in 2013, going door to door collecting data on how the community was warned of and responded to the tornado.
More recently, I created a course at American University called Hazards, Disasters, and Society. When I came across the climate change courses at Penn LPS Online I thought a course in disaster management would be a good fit.
So one undergraduate class inspired your academic career. What do you expect students who take your class to get out of it?
I want to expose students to research, data analysis, writing, and teamwork. I hope to pique the interest of students to explore disaster management and research as a career or as part of their continuing educational journey, but the skills from this course can apply to any realm, both in an academic setting and out in the workforce.
Additionally, as climate change causes a rise in the amount of and the severity of disasters, I thought it would be useful for people to have some practical skills in managing disasters. I want students to share their personal experiences and learn how to be individually better prepared for an emergency.
Do students need certain coursework or experience to be successful in this class?
Students don't need any prerequisites. This class is a social science class—we're not going to talk about seismology or the atmospheric science behind tornadoes—so you won't need an Earth science background. I think the course would be valuable to any student, whether they plan on taking more climate change courses or not.
Can you explain the disaster cycle in more detail?
The disaster cycle is the four phases of disaster management: mitigation, preparedness, response, and recovery. This is what we'll cover in the course lectures.
Mitigation looks at how can society prevent disasters or reduce their severity. An area prone to flooding may use zoning policies to restrict construction in certain areas. Preparedness covers what measures are being taken to help alleviate future disaster needs. We'll look at this from an individual level—like having a flashlight and a stockpile of canned goods ready in case you can't leave your house for a few days—and at a societal level—like does the community have an evacuation plan?
Response is a big topic. Why don't some people evacuate? Who are the first responders and what do they do? One of my professors, Ben Aguirre, would say, "First responders aren't emergency managers. They aren't police or firefighters. Oftentimes in disasters, first responders are your neighbors." We'll talk about improvisation. After 9/11 there was this impromptu response where a lot of people needed to be evacuated from the disaster zone, and there were a lot of boat operators without a plan in place to respond to a disaster. But they realized, "Hey, we need to evacuate people. We have boats and we are going to get people to safety." When we look at Hurricane Katrina we'll see how the response exposed a lot of inequality. If people don't have transportation during a mandatory evacuation, the government needs to step in and provide a way for them to exit.
For recovery, we'll explore what people need to recover and rebuild from a disaster, why some people choose to rebuild in disaster-prone areas, what type of federal resources and funding are currently available, and who gets to make decisions about the rebuilding process.
We all know that climate disasters are becoming more frequent and more severe. A class about disasters might sound pretty grim to some students. Are there positive takeaways from the class?
You know, the most positive thing I've seen is that disasters bring people together. Neighbors help each other out. I think students will realize that in this course. We may expect people to only think about themselves after a disaster, but that's untrue. If there's an earthquake and you see someone under rubble, most people are going to show pro-social behavior and try to help their neighbor. Think of all the people donating money after a disaster. Think about how people came together after 9/11. If we do a better job at preparing people and implementing different mitigation measures, I think we can reduce the impact of disasters and make our society safer.
---
CLCH 2100: Introduction to Disaster Management can be applied to Bachelor of Applied Arts and Sciences degree concentrations in Data Analytics and Social Sciences and Physical and Life Sciences. The course can also be applied to the Certificate in Climate Change or taken as a single course; learn more about the certificate in "Ready to make an impact? 5 reasons to pursue a Certificate in Climate Change."