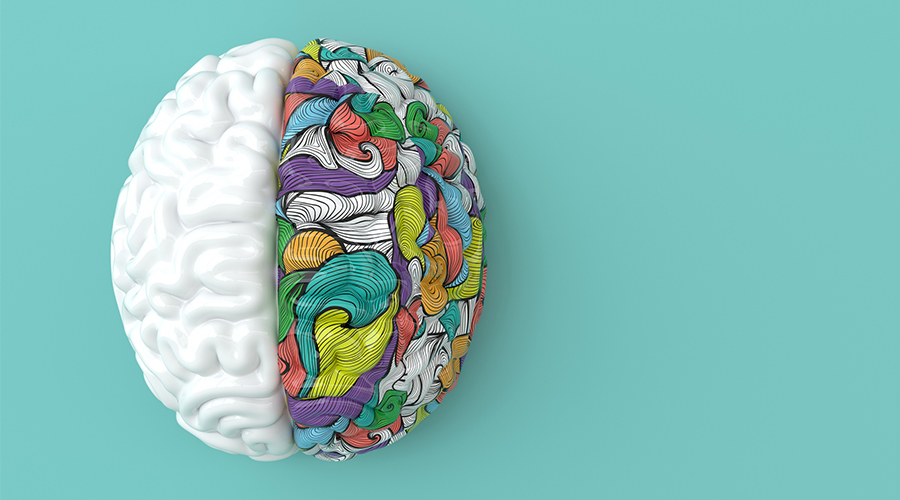 Are you eager to nurture your creativity? The Creative Studies concentration for the Penn LPS Online Bachelor of Applied Arts and Sciences (BAAS) program provides the forum to nurture your own creative expression and develop a deeper understanding of the creative process in action. You benefit from the prestige that comes with attaining an Ivy League liberal arts education and gain the diverse skills and knowledge to pursue or enhance your career in the creative arts. And because you can complete your Creative Studies concentration completely online, it's easier to balance your work, family, and personal responsibilities with your academic pursuits.
The concentration in Creative Studies at Penn LPS Online allows you to develop a deeper understanding of the creative process by studying accomplishments in the social, cultural, and historical contexts in which they were developed. With a curriculum that includes courses in creative writing, cinema studies, and English literature, you explore how different artistic traditions have developed and changed over time. You also hone your writing craft by applying the very practices you study.
Read on to learn more about 5 benefits to pursuing a concentration in Creative Studies for the BAAS degree at Penn LPS Online.
1. Create, re-work, and edit your own original works
Becoming well-versed in various writing disciplines—such as poetry, nonfiction, and screenwriting—can have an incredible impact on the way you express yourself creatively in your own work. In the Creative Studies concentration, you enhance your writing abilities while pinpointing which genres you excel at and enjoy.
For example, CRWR 2010: Poetry Workshop was developed to introduce you to the art and provide a refresh on its fundamentals. Through frequent writing projects, assigned readings, and discussions, you explore metaphor, imagery, line, stanza, rhythm, tone, and diction. Meanwhile, you learn how to use these elements more effectively to enhance your own poetry.
If your ambitions lie in the field of screenwriting, CRWR 3200: Screenwriting should be of great interest. In this course, you have a chance to explore your passion as you develop the first 30 pages of a feature-length screenplay. In addition to two rounds of individual workshop sessions during class hours, you also get feedback through one-on-one virtual meetings with your instructor to help you perfect your script.
And if you're an aspiring journalist, you need look no further than CRWR 3700: Journalism. In this course, you learn how to engage the reader; employ different interviewing techniques; mix scenes with exposition; and gather, sift, and report information. You also investigate and track media sources including video and audio reporting, print and digital publications, and social media journalism to help you find your niche.
2. Enhance your critical thinking and analytical skills
In the Creative Studies concentration, you learn how to analyze different compositions, including music, visual arts, cinema, and literature, with a focus on their historical, cultural, and political context. In addition to satisfying your intellectual curiosities, this practice helps you cultivate soft skills that employers value such as written and oral communication, critical thinking, and problem solving.
In ENLT 1200: Writing about Literature and Culture, you develop the foundational skills and strategies to create clear and concise written analyses of 20th and 21st century literary texts. Through exploring fiction by authors like William Faulkner and Jean Rhys and poetry from poets such as Franny Choi and Danez Smith, you also learn how to discuss literary form, identify textual evidence, and create strong analytical arguments.
Similarity, in ENLT 1400: The History of English Literature in Eight Books, you gain a broad overview of 10th to 20th century English literature by examining prominent works including A Midsummer Night's Dream, Leaves of Grass, and Beloved—while paying particular attention to their sociocultural relevance and context.
Finally, ENLT 3000: Radical Literature from the American Revolution to the Civil War provides a fascinating exploration into the consequences of dissent on America's national identity and literary works. Through discussions on political dissenters like Frederick Douglass and innovative authors including Emily Dickinson, you delve into questions of literary style, its connection to politics, and its enduring effects on literary values.
3. Interact with industry experts and like-minded peers
Designed by Ivy League faculty and practitioners who are experts in their fields, all the courses at Penn LPS Online were developed with the needs of working professionals in mind. And in the Creative Studies concentration for the BAAS program, you learn from instructors who have excelled in their own personal creative pursuits.
Scott Burkhardt, who teaches screenwriting, has a Master of Fine Arts in Film from Columbia University's School of Arts, and has received worldwide recognition for his movies and scripts. Laynie Browne, who leads multiple poetry courses at Penn LPS Online, is the author of 13 anthologies of poems and three novels and has obtained numerous prestigious awards for her work. And you can expect a similar caliber of creative excellence from the rest of your instructors in the Creative Studies program.
Sometimes the best way to break through writer's block is to bounce ideas off your peers. In this concentration, you have plenty of opportunities to gain insight and inspiration from your fellow classmates. Through dynamic multimedia assignments and lively workshops, you have the chance to collaborate with ambitious fellow writers and learn from each other as you grow together.
"Each class is different, but they provide an outline of how we should give feedback in a constructive manner. The feedback you get is not critical, it's helpful. It provides me with areas of improvement, like filling in gaps for the reader." — Tamaira Rhodes, Certificate in Creative Writing '21
4. Highlight your career readiness with the Senior Portfolio
As part of earning your BAAS degree at Penn LPS Online, you build a Senior Portfolio to showcase the skills and knowledge you've obtained throughout your education. This portfolio ensures that your academic pursuits are aligned with your personal and professional goals. By compiling your own creative writing, academic papers, and exams, the work in your portfolio illustrates how you've fulfilled the learning outcomes for your degree, including:
Analytical and critical skills
Communication
Creativity and innovation
Digital literacy
Ethics
Global citizenship and diversity
Historical perspectives
Scientific process and problem-solving skills
You are also required to create a polished cover letter and resume that you can eventually submit to prospective employers. And you write a concise "elevator pitch" that summarizes your strengths, accomplishments, and ambitions—one that synthesizes what you've learned with where you want your career to go. You can think of the Senior Portfolio as a medium for telling the story of your academic journey, your personal development, and your professional growth.
"The Senior Portfolio really launches you into the workplace with a major force, because you're not only coming from an Ivy League institution, you also have this body of work that has been reviewed by Penn. Who better than a committee at Penn to help you revise your cover letter or your resume?" — Daniela Mandracchia, Bachelor of Applied Arts and Sciences '20
5. Pursue a career in communications or the creative arts
One of the most compelling reasons to choose the concentration in Creative Studies is the ability to indulge your creative interests as you build the expertise to help you pursue your desired career path. And if you are looking to further unlock your creativity and enhance your resume, you can speak with your academic advisor about earning a Certificate in Creative Writing along with your BAAS degree. Earning this additional credential can be a great way to display your commitment to developing your writing prowess and help differentiate yourself from other candidates in the eyes of potential employers.
Examples of careers related to communications and creative arts that you may pursue once you graduate can include:
Advertising and promotions manager: Use your creativity to plan and execute programs that create interest in products or services.1
Public relations and fundraising professional: PR managers oversee the creation of publicity materials while fundraising professionals coordinate targeted campaigns to solicit donations. 2
Author: Whether your goal is to become a blogger, content writer, novelist, playwright, or screenwriter, practice and expertise can develop your craft.3
Editor: Put your spelling, punctuation, and grammar skills to work and help authors perfect their stories.4
Regardless of the career path you choose, when you earn your BAAS with a concentration in Creative Studies at Penn LPS Online, you gain the pride and satisfaction that comes from pursuing your calling, committing to personal development, and earning an Ivy League education.
Ready to write your Penn LPS Online story?
Learn more about the requirements for the Creative Studies concentration for the Bachelor of Applied Arts and Sciences degree, or view the Penn LPS Online course guide to see the full range of online learning options available in any upcoming term.
Sources
1 https://www.bls.gov/ooh/management/advertising-promotions-and-marketing-managers.htm
2 https://www.bls.gov/ooh/management/public-relations-managers.htm
3 https://www.bls.gov/ooh/media-and-communication/writers-and-authors.htm
4 https://www.bls.gov/ooh/media-and-communication/editors.htm