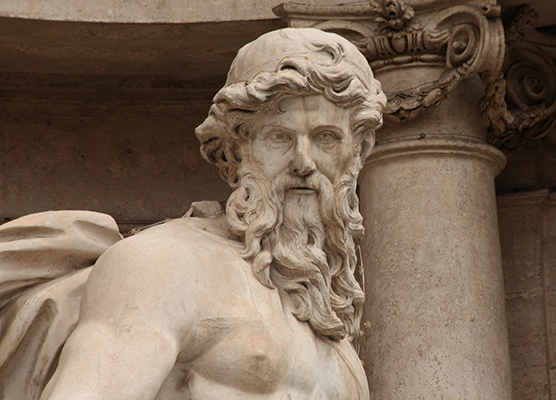 Course in Classics
Course Description:
The monuments and material remains of ancient Mediterranean civilizations have shaped a discourse about western civilization for centuries. From the so-called Treasury of Atreus at Mycenae (also called Tomb of Agamemnon) to the Colosseum in Rome, the physical remains of the past have been seen as signs of social sophistication, overweening hubris, imperial exploitation, lost greatness. This course introduces students to the material remains of the ancient Mediterranean and their contested significance today. Chronologically organized, it explores both great monuments and humble dwellings using material remains to examine the religions, economies, and social structure of the Bronze Age through the late Roman empire. In doing so, it challenges the notion of "western" civilization by probing the constant connections between the Mediterranean and the East and the myriad ways that ancient social practices, as evident through archaeology, challenge our own values and assumptions.
The course also asks how archaeology has been itself shaped by national politics and national identity, and how these monuments continue to exert a powerful impact today—as economic drivers, contested symbols, and as part of a fragile heritage increasingly under threat.
There are no textbooks or prerequisites for this course.
Course Credits:
1 course unit (c.u.)*
Term Format:
Accelerated 8-Week Term
Estimated Time Commitment:
10-15 hours per week
Course Availability:
This course may not be offered every academic year. Check this page or our
course guide
to see when upcoming terms are added.
*Academic credit is defined by the University of Pennsylvania as a course unit (c.u.). A course unit (c.u.) is a general measure of academic work over a period of time, typically a term (semester or summer). A c.u. (or a fraction of a c.u.) represents different types of academic work across different types of academic programs and is the basic unit of progress toward a degree. One c.u. is usually converted to a four-semester-hour course.