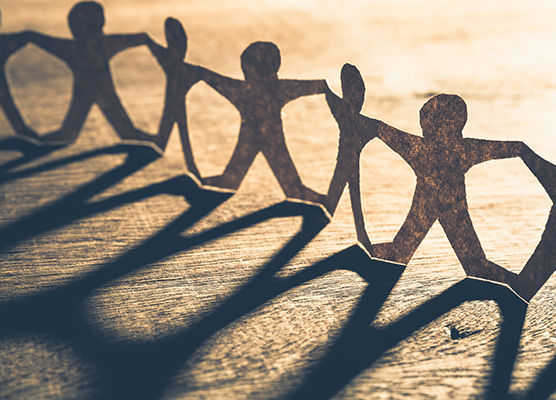 Course in Social Difference, Diversity, Equity, and Inclusion
Course Description:
In this course, our collective aims are to understand race as a dynamic social and political construct that evolves through time and space and to recognize how race as a social construct relates to social stratification, intergroup and intragroup relations, and economic and political hierarchies within US society. The general purpose of this course is to introduce you to the study of race within the contemporary US context and to provide a better understanding of how and why race continues to be such a powerful stratifying agent.
We explore the enduring persistence of racism and discrimination across space and place and how race as an ascribed, master status remains a key organizing principle in American society. We focus on the power of place as intrinsically linked to the social significance of race, racial identity, and racism for several underrepresented racial minority groups including Blacks, Indigenous Americans, Latinos, and Asian Americans. We study how race affects these groups in different ways based on their historical and present-day positions within the racial hierarchy. For the purposes of this class, place is defined as the permanent physical locations we inhabit throughout the life course and become socialized within including the family, school, neighborhood, and work. We also explore in-depth the power of space as those indefinite, liminal locations individuals construct and traverse daily based on their racial vantage points and interpretations of race as a significant factor in their upbringing, attitudes, worldview, and experiences as social and numerical minorities. To that end, we explore how race and competing intersectional social identities such as gender, sexuality, social class, nativity, skin color, and generational status affect individuals' worldviews, racial consciousness, and self-concept, as well as their perceptions of racial climates, intraracial solidarity and hierarchies within their own racial groups and across the racial spectrum. In conclusion, we analyze the power of intersectionality and the complexity of racialization along the color line for individuals within the aforementioned groups. Equally important, we study the lexicon(s) of difference that individuals of all backgrounds must become fluent in to better understand the lived experiences of marginalized others in all contexts and to make meaningful, sustainable change to ensure equality for all. We also host guest lecturers throughout the semester.
There is no textbook for this course.
Students who want to enroll in higher-level SDEI courses must first complete SDEI 1100 and this course, SDEI 2500, in any order.
Course Credits:
1 course unit (c.u.)*
Term Format:
Accelerated 8-Week Term
Estimated Time Commitment:
10-15 hours per week
Course Availability:
This course may not be offered every academic year. Check this page or our
course guide
to see when upcoming terms are added.
*Academic credit is defined by the University of Pennsylvania as a course unit (c.u.). A course unit (c.u.) is a general measure of academic work over a period of time, typically a term (semester or summer). A c.u. (or a fraction of a c.u.) represents different types of academic work across different types of academic programs and is the basic unit of progress toward a degree. One c.u. is usually converted to a four-semester-hour course.