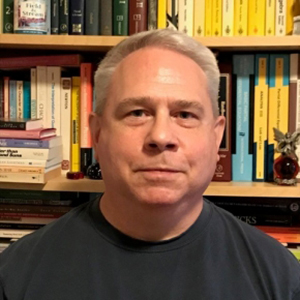 Lecturer, computer programming
Robert Scheyder is a lecturer in computer programming at Penn. He received his BA with honors and MLA with honors in the philosophy of science and mathematics at Penn. Robert teaches courses in programming languages and is proficient in Python, Mathematica, MATLAB, Maple, and other languages. Prior to Penn, he taught electrical engineering technology courses at New Jersey Institute of Technology. Robert has extensive industrial experience in computer/ information systems engineering and project management. He is currently the co-owner and managing partner of Scheyderweb LLC, which is an engineering consulting firm that designs computer systems. He is a Macintosh guru, Linux user, and Microsoft realist.
Robert's philosophy of teaching is based upon a core idea: everyone can learn to program given the right environment. He strives to make his courses interesting and engaging so that students are inspired to learn. He has designed many engineering, mathematics, and programming courses and implemented them with great success, which he measures by how much his students learn and the ability to put into practice the techniques they have learned.
Robert takes his philosophical outlook from the famous mathematician David Hilbert who said: "We must not believe those, who today, with philosophical bearing and deliberative tone, prophesy the fall of culture and accept the ignorabimus. For us there is no ignorabimus, and in my opinion none whatever in natural science. In opposition to the foolish ignorabimus our slogan shall be 'Wir müssen wissen, wir werden wissen' (We must know, we will know)."