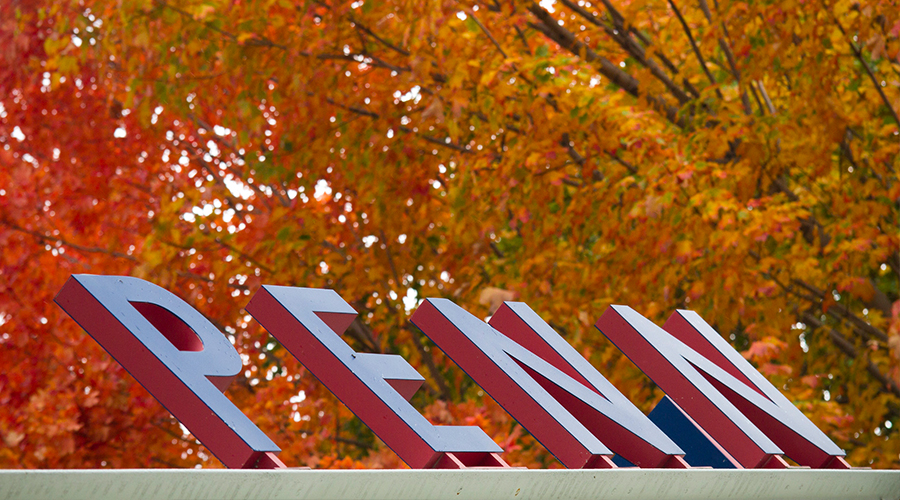 2021 continues to bring changes to the ways we live and work—and when the new academic year begins in August, many adults will begin a new educational journey as well. Maybe today's pressing global issues such as extreme weather and epidemiology have inspired you to brush up on scientific reasoning and mathematical logic. Maybe your workplace is experiencing new social dynamics with a full or partial return to the office, or you want to cultivate a practice of creative and cultural education in the future. Wherever you are, whatever your goals, Penn LPS Online makes it easy to enroll in accelerated online courses that fit your evolving lifestyle.  
Fall 2021 course registration is open now; current students can enroll in fall courses at any time using Path@Penn. If you're new to Penn LPS Online, you can enroll as a certificate or course taker by August 15—and open enrollment makes getting started easy. Prospective Bachelor of Applied Arts and Sciences students can apply by August 1 for a fall 2 start.
What do you want to learn how to do this fall?
See the world through a global perspective
CLCH 3100: Global Environmental Issues
Climate change is a complex problem, and not just because of the interplay of environmental processes like ocean currents and air circulation. Studying climate from a global perspective means understanding how different regions around the world are impacted by the rising average global temperature, as well as how different nations try to address and prevent economic and environmental consequences.
Indeed, climate change presents challenges too complex for any one individual to tackle—which is why the culminating assignment in this new fall course is a group project, giving students some hands-on experience with the multidisciplinary collaboration that is so vital to climate research and communication. In the process, students will get up to speed on the most current environmental issues and policies, and also develop the high-level critical thinking skills that characterize global studies courses. There are no prerequisites for CLCH 3100: Global Environmental Issues, although students are encouraged to first complete other courses in the Certificate in Climate Change for a more robust understanding of environmental science.
GLBS 1000: Introduction to Global Studies
The field of global studies trains the flexibility of the mind: you exercise qualitative skills like analytical thinking and communication while moving deftly between granular detail and a broad high-level perspective. This introductory course establishes a wide-angle view of how people, cultures, and ideas move around the world that is particularly helpful if you plan to study the history, politics, and culture of specific regions such as the Middle East, Japan, or Russia—and, taken on its own, global thinking is a career-boosting skill that promotes complex problem-solving and future-forward planning.
Strengthen your command of scientific reasoning
PHYL 1200: Foundations of Life Sciences
Whether we realize it or not, we all depend on the scientific method to make decisions in the real world—we use scientific reasoning to decide how to eat, how to observe and assess effectiveness at home and work, and how to manage risk during a global pandemic. No prior experience with college-level science is necessary for this introductory course, which offers the ideal opportunity to brush up on biology and enhance your understanding of the scientific processes that most interest you, from metabolism and genetics to ecology and culinary science. Now associated with the new Certificate in Science Foundations, the PHYL 1200: Foundations of Life Sciences can be taken individually but may whet your appetite for further study in the sciences.
Instructor: M. Ruth Elliott, lecturer in biochemistry
8-week course, offered in fall 1 (August 31 – October 25, 2021)
May be taken as an individual course
May be applied to the Certificate in Science Foundations
May be applied to the BAAS concentrations in Individualized Studies 
Fulfills the BAAS foundational requirement Scientific Process
MTHS 2000: Mathematics All Around You
Since it depends so much on higher-order reasoning and theoretical concepts, math may seem like an abstract science. In practice, however, we rely on mathematical reasoning to solve problems at work and home all the time—whether you're working with statistics and quantitative data, or making spatial calculations for art and design, or looking for a numerical language to describe complex relationships and trends in human behavior. If you feel anxious about your math abilities, all the more reason to dive in with this introductory course—taught by an award-winning Penn instructor with a passion for making math accessible to everyone.
Instructor: Nakia Rimmer, Associate Director of Undergraduate Mathematics
8-week course offered in fall 2 (October 28 – December 21, 2021)
May be taken as an individual course
May be applied to the Certificate in Science Foundations
May be applied to BAAS concentration in Individualized Studies
Fulfills the BAAS foundational requirement Quantitative Analysis - Mathematics
APOP 2900: Understanding the Science of Positive Psychology
While some of the language and ideas of positive psychology have become mainstream, applied positive psychology is an exacting discipline that depends on scientific methods to measure, assess, and develop effective interventions for human behavior. This course, a relatively recent addition to the popular Certificate in Applied Positive Psychology is designed to deepen and expand your knowledge of the scientific principles that shape positive psychology research. You'll emerge from the course a more critical and better-informed consumer of positive psychology and other popular theories of well-being—and, if you go on to pursue positive psychology studies, you'll be positioned to approach your own research ethically and effectively.
No prerequisites in statistics are needed, although students will have a more robust learning experience if they have taken APOP 1000: Introduction to Positive Psychology.
Work well with others, wherever you are
ORGC 1600: Introduction to Team Culture
Many organizations in the United States are facing a critical juncture this year: adopt a "return to normal" policy regarding staff scheduling and remote work, or take a hybridized approach? It's not just a question of operations and logistics: the way employees communicate and collaborate will undoubtedly be impacted by the shift in workplace norms. There's never been a better time to examine how workplace culture is formed, from the top level of an organization's structure to the interpersonal dynamics of employee interaction. This introductory course takes an anthropological approach to human behavior at work, with a focus on practical strategies to handle conflict, promote inclusivity, and enhance your team's effectiveness.
LEAD 2020: Leadership Lessons from the Social Sciences
The study of effective leadership is necessarily an interdisciplinary field, and there is much that workplace and community leaders can learn from sociology, economics, and politics. This course provides a survey of the best evidence-based ideas from the social sciences, from concrete studies of how people form social relationships and institutions to high-level models of human behavior such as game theory and behavioral economics.
Data can be a vital tool for any industry: businesses collect data to understand how customers use their products or services; nonprofit and advocacy organizations rely on data to raise awareness as well as funds; data forms the foundation of research in many academic disciplines. Yet, data by itself is not sufficient to persuade or inform; the way data is presented plays an important role in how it is received and understood. This professional writing course is designed to increase your data literacy as well as experience with data visualization tools, so you are equipped to communicate data meaningfully, ethically, and effectively.
Broaden your cultural horizons
MUSI 2000: Contemporary African Music
Music can teach us so much about a region's history and culture: not just in the traditions of musical performance and tradition, but in the way music is produced, recorded, and circulated to listeners. That's one reason why this deep dive into contemporary African music applies toward the Certificate in Global and Regional Studies: not only will this immersive course introduce you to the sounds of North, Southern, East, Central, and West Africa, you'll also gain insight into the ways people, culture, and ideas have moved through the continent over time.
CRWR 3000: Writing About Place
Physical location is just the tip of the iceberg in this creative writing course. In discussion boards and interactive peer workshops, you'll explore all the places and spaces we occupy in the world—from transcribing a literal walk to exploring your concept of identity to understanding the literary spaces defined by genre conventions. Not only will you cultivate your own creative practice of thinking poetically (or in prose, if you prefer) about place, you'll immerse yourself in an inclusive reading list of contemporary authors of diverse backgrounds and styles.
DIGC 1600: A History of Digital Culture
Digital technology has changed so rapidly in recent decades that it may be hard to imagine its evolution as history—but technological tools make for rich objects of historical study by examining their material use and social impact as well as the discourse and cultural practice that accompany them. In this course, you'll have the opportunity to better analyze your own experiences interacting with digital media and technology as well as to understand these tools within broader cultural and historical contexts. To learn more about how digital culture can help you see the bigger picture (even if you're viewing it on your phone), visit the Penn LPS Online feature "To thrive in the new digital landscape, you need to be more than just a user."
Want to see more exciting course offerings? View our course calendar to see the full range of what's available in any upcoming term.