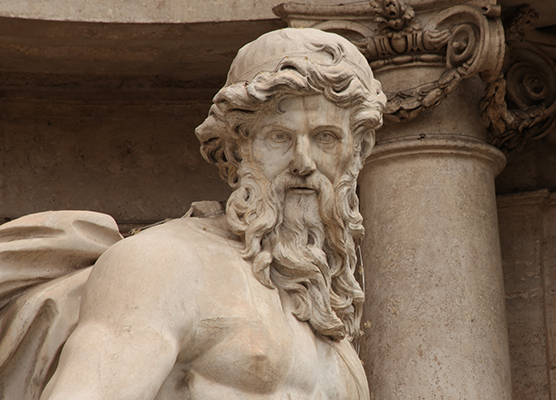 Course in Classics
Course Description:
Myths are traditional stories that have endured many years. Some of them have to do with events of great importance, such as the founding of a nation. Others tell the stories of great heroes and heroines and their exploits and courage in the face of adversity. Still others are simple tales about otherwise unremarkable people who get into trouble or do some great deed. What are we to make of all these tales, and why do people seem to like to hear them? This course will focus on the myths of ancient Greece and Rome, as well as a few contemporary American ones, as a way of exploring the nature of myth and the function it plays for individuals, societies, and nations. We will also pay some attention to the way the Greeks and Romans themselves understood their own myths. Are myths subtle codes that contain some universal truth? Are they a window on the deep recesses of a particular culture? Are they entertaining stories that people like to tell over and over? Are they a set of blinders that all of us wear, though we do not realize it? We investigate these questions through a variety of topics: creation of the universe between gods and mortals, religion and family, sex, love, madness, and death.
Course Credits:
1 course unit (c.u.)*
Term Format:
Accelerated 8-Week Term
Estimated Time Commitment:
10-15 hours per week
2023 Term Offered
Spring 2 (accelerated): Mar 16 – May 9, 2023
Summer 1 (accelerated): May 22 – Jul 14, 2023
Fall 2 (accelerated): Oct 24 – Dec 21, 2023
2024 Term Offered
Spring 2 (accelerated): Mar 18 – May 14, 2024
Gateway Category:
Qualitative Analysis
*Academic credit is defined by the University of Pennsylvania as a course unit (c.u.). A course unit (c.u.) is a general measure of academic work over a period of time, typically a term (semester or summer). A c.u. (or a fraction of a c.u.) represents different types of academic work across different types of academic programs and is the basic unit of progress toward a degree. One c.u. is usually converted to a four-semester-hour course.
Instructor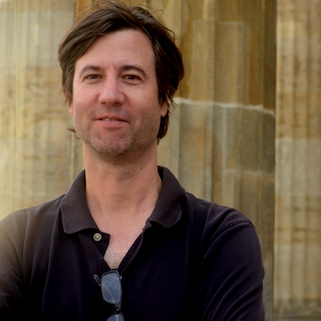 Professor and Chair of Classical Studies
Peter T. Struck is Professor and Chair of the Department of Classical Studies at the University of Pennsylvania. He is director of the Benjamin Franklin Scholars program and founder of its Integrated Studies curriculum. He is cofounder (with Sarah Igo) of the National Forum on the Future of Liberal Education, and has worked with foundations, media organizations, and scholarly societies to… Read more