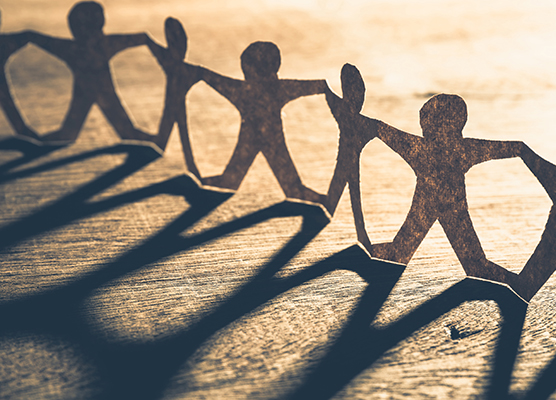 Course in Social Difference, Diversity, Equity, and Inclusion
Course Description:
Power structures often order our personal and professional lives--from macro-level institutional frameworks governed by collective laws and policies to micro-level organizational relationships shaped through individual actions and practices. Some of these structures are designed to offer clear, open, and equitable social benefits for diverse populations. Others are situated within systems that obscure their harmful effects on specific, historically marginalized, groups. This course will offer learners a critical lexicon for identifying, describing, and engaging with organizational and institutional expressions of power. In addition to examining mixed-methods research, historical examples, and contemporary case studies that demonstrate relationships between power, structural hierarchies, and difference, learners will participate in simulations that highlight the personal "power maps" each of us navigate in social landscapes--across real-world professional spaces--every day.
Foundational Requirements Contributions
Analytical and Critical Skills
Communication
Cross-Cultural Interactions & Diversity
Historical Perspectives
This course requires the purchase of the following text: Organizational Power Politics: Tactics in Organizational Leadership (2nd Edition) by Gilbert W. Fairholm, ISBN 978-0274985609.
Course Credits:
1 course unit (c.u.)*
Term Format:
Accelerated 8-Week Term
Estimated Time Commitment:
10-15 hours per week
2023 Term Offered
Spring 2 (accelerated): Mar 16 – May 9, 2023
*Academic credit is defined by the University of Pennsylvania as a course unit (c.u.). A course unit (c.u.) is a general measure of academic work over a period of time, typically a term (semester or summer). A c.u. (or a fraction of a c.u.) represents different types of academic work across different types of academic programs and is the basic unit of progress toward a degree. One c.u. is usually converted to a four-semester-hour course.