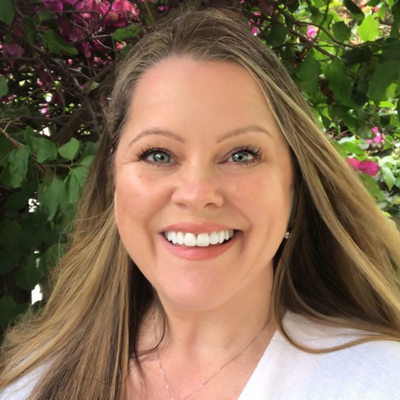 Faculty, Penn LPS Online Certificate in Applied Positive Psychology
Kim Wimmer is an educator, writer, speaker, trainer, and performing artist. She received her Master of Applied Positive Psychology (MAPP) from the University of Pennsylvania where she has been a part of the faculty teams for MAPP and the Penn LPS Online Certificate in Applied Positive Psychology since 2018. She served as the Theatre Department Chair and an instructor of Acting at The Young Americans College of the Performing Arts in Southern California from 2010–2020.
Kim is the founder of The Invincible Artist. Through her evidence-based program, The Resilience Compass, Kim leads well-being and resilience workshops for actors and other performing artists, creatives, entrepreneurs, educators, and professionals to help them bulletproof their mindset, transcend burnout by aligning with their passion and purpose, and share their talent in a way that matters—so they can build the careers they've always wanted and love their lives while they do it. She is currently writing a book on the subject.
Kim is an advocate for positive education and is dedicated to advancing human flourishing at every level. Her articles have been published in Positive Psychology News and The Creativity Post, and she has presented her work at the International Positive Psychology Association World Congress and the Western Positive Psychology Association Conference.
She has over 25 years of experience as an actor and singer with starring credits in feature film, network television, regional and off-Broadway theatre. Venues/networks include Yale Rep, IRT, Disney, Comedy Central, CBS, FOX, USA, and ABC. Kim was the lead singer of the band Clockwork, in residence at The Bellagio and The Mirage in Las Vegas.