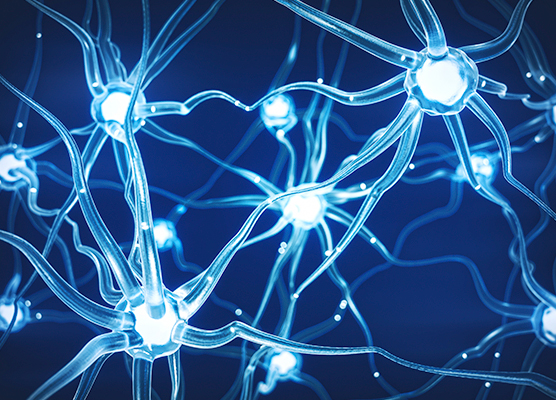 Course in Neuroscience
Course Description:
This course serves as an introduction to the structure and function of the vertebrate nervous system. We begin the course with the study of nerve cells: their basic structure, how they establish and maintain the resting membrane potential, how they propagate an action potential, and how they transfer information via the process of neurotransmission. We next move into an investigation of the anatomy of the central nervous system (brain and spinal cord) with an emphasis on neurodevelopment. With the above knowledge in hand, we move into the sensory systems and investigate smell, hearing, vision, and pain sensation by focusing on how physical stimuli (such as sound waves) are converted into neural signals, where these signals travel in the brain, and how they are processed. We finish the course with an investigation into the function of the various motor systems and the autonomic nervous system.
When you register for NEUR 1000, you are automatically enrolled in a mandatory neuroscience learning assessment to gauge your prior knowledge of biology and chemistry and help prepare you for the course. The learning assessment can be found in Canvas and must be completed before NEUR 1000 begins; it is recommended that you begin the learning assessment at least a week in advance. This learning assessment helps you get familiarized with baseline knowledge that you need before beginning the course and enables all students to begin the course with the same baseline knowledge. Completing the assessment accurately takes 2-10 hours. You can review the materials as many times as you want. We encourage you to earn a passing score in this assessment to be successful in completing the NEUR 1000 course. If you are unable to pass this assessment successfully, you can still remain in the course, but we recommend that you consult with your advisor about next steps.  
Example topics in this self-assessment:
Biology: transport across a membrane, gene expression
Chemistry: diffusion, electrical properties of ions
Physics: Ohm's Law, capacitance
This course requires the textbook Neuroscience: Exploring the Brain (4th Edition, 2015) by Mark Bear, PhD; Barry Connors, PhD; Michael A. Paradiso, PhD (ISBN-10: 0781778174).
You have the option to enroll in this individual course without committing to the entire Certificate in Neuroscience, enjoying the flexibility and expertise offered by Penn LPS Online to suit your schedule and interests. BAAS students, certificate students, and those taking individual courses must first complete NEUR 1000 before enrolling in additional neuroscience courses.
Course Credits:
1 course unit (c.u.)*
Term Format:
Accelerated 8-Week Term
Estimated Time Commitment:
10-15 hours per week
2023 Term Offered
Spring 1 (accelerated): Jan 11 – Mar 8, 2023
Summer 1 (accelerated): May 22 – Jul 14, 2023
Fall 1 (accelerated): Aug 29 – Oct 23, 2023
2024 Term Offered
Spring 1 (accelerated): Jan 18 – Mar 14, 2024
BAAS Foundational Requirement:
*Academic credit is defined by the University of Pennsylvania as a course unit (c.u.). A course unit (c.u.) is a general measure of academic work over a period of time, typically a term (semester or summer). A c.u. (or a fraction of a c.u.) represents different types of academic work across different types of academic programs and is the basic unit of progress toward a degree. One c.u. is usually converted to a four-semester-hour course.
Preparing for NEUR 1000
Students who enroll in NEUR 1000 and future neuroscience classes should have an academic background in biology, chemistry, and physics. When you register for NEUR 1000, you will be able to complete a learning assessment several weeks before the class begins. This assessment is designed to familiarize you with the baseline knowledge that you need to begin the course. Below you will find information about the assessment as well as some resources to help you begin the certificate.
Instructor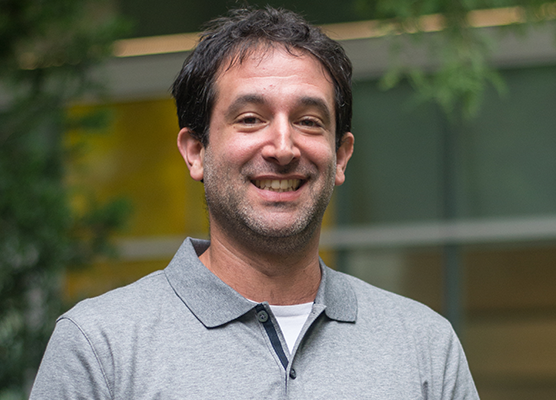 Faculty, Penn LPS Online Certificate in Neuroscience
Born and raised in the Philadelphia area, Dr. Kane earned his undergraduate degree in psychology at Penn State University. For the next several years, he worked as a research assistant in the neuroimaging lab of Dr. Bradley Peterson, first at Yale University, then at Columbia University. Dr. Kane went on to UCLA ("The West is the Best" as fellow Bruin Jim Morrison proclaimed) where he… Read more