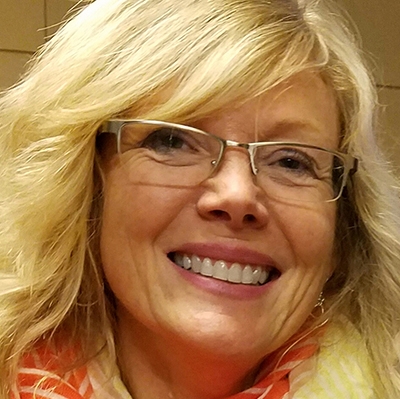 Faculty, Penn LPS Online Certificate in Applied Positive Psychology
Virginia is a lifelong learner and educator, who recently concluded a 25-year public school teaching career working with students with special needs in diverse, low-income communities. She holds a Master of Applied Positive Psychology (MAPP) from the University of Pennsylvania and has served as an assistant instructor in the MAPP program since 2012. Her MAPP courses include Introduction to Positive Interventions, Positive Organizations, and Positive Education. She is also the program's student services liaison.
Virginia created and taught in the Girl Power Club, an afterschool program for middle school girls from low-income families that cultivates well-being and resilience skills. She has presented her research on the strong correlation between well-being and academic achievement at the International Positive Education Network and International Positive Psychology Association conferences and in her Penn courses. She now coaches high-performing teachers toward energized resilience and long-term retention.
Virginia embraces the science of positive psychology as the means to elevate and empower all humans' strengths. She and her husband Bill reside on the southern shore of New Jersey, where they enjoy biking, rowing, sailing, and spending time with their two lovely children and beautiful new grandson.