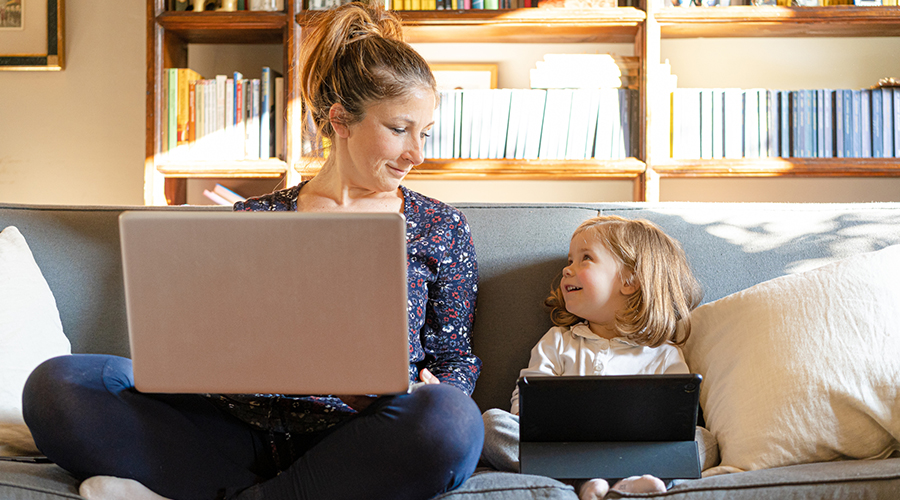 Simply put, practical life skills allow you to deal effectively with the increasing demands of everyday life. In a foundational document generated by its Department of Mental Health, the World Health Organization (WHO) identified five basic areas of life skills that are applicable across cultures: decision-making and problem-solving; creative thinking and critical thinking; communication and interpersonal skills; self-awareness and empathy; and coping with emotions and stress. Depending on your background, strengths, and goals, there are likely specific sets of life skills you want to enhance. The question is: Where do you start?
Whether you're concentrated on your personal or professional development, these 10 engaging courses from Penn LPS Online are designed to help build essential life skills—and knowledge—that you can immediately put into action. The courses can be applied towards the Bachelor of Applied Arts and Sciences (BAAS) degree or taken individually—in either case, you'll enjoy the flexibility of online learning and the expertise of Ivy League faculty to guide you along your educational journey.
Three courses to enhance your emotional intelligence—and your well-being
1. APOP 1000: Introduction to Positive Psychology
Positive psychology addresses the age-old query of how to pinpoint which factors help people live full, happy lives—something that many of us have struggled with during the ups and downs of the last year. Students learn about the science of thriving—including practical strategies for enhancing well-being at home, at work, and in your community. This hands-on course uses small-group activities to help students understand the underpinnings of positive psychology; build their self-awareness, and learn how to translate empirical research into real-world actions to cultivate happiness.
2. APOP 1200: Human Flourishing: Strengths and Resilience
Flourishing refers to the ability to function at your best—while resiliency denotes the capacity to bounce back in the face of challenge. In this Applied Positive Psychology course, students learn practical strategies to help them leverage their positive character strengths to improve well-being and contribute to the world. Students explore the physical and emotional coping factors that comprise resilience—and how they are cultivated—to help deal with stressful obstacles in work, education, or in their personal lives. This course can be taken on its own, but it draws from foundations of positive psychology that are covered in APOP 100: Introduction to Positive Psychology.
3. APOP 2200: Flourishing with Others: Building Thriving Relationships
Two key components of emotional intelligence are self-awareness and empathy. To that end, it is difficult to experience thriving relationships without the ability to understand yourself and put yourself in the place of others. This Applied Positive Psychology course examines the scientific research on successful relationships that foster well-being in all involved parties. Through experiential learning, students explore practical ways to nurture positive relationships with families, friends, and romantic partnerships; in the professional realm with coworkers and teams; and more broadly with communities and the planet.
Four courses to help develop your critical-thinking and problem-solving skills
4. DATA 1010: Introduction to Data Analytics
There's no question that leadership roles require strong critical thinking and problem-solving skills. But the reality is that in today's workplace, the ability to make informed, data-driven decisions is often expected regardless of your professional title. This introductory course uses the programming language R and examines key data analytics concepts across a wide range of applications. Students obtain a clear understanding of how to use quantitative data to identify problems, make decisions, and come up with unique, real-world solutions. To learn more, delve into the Penn LPS Online feature "How to become a data-oriented thinker and problem-solver in the Certificate in Data Analytics."
5. DIGC 1200: Digital Literacy & Cultural Change
When is the last time you stopped to consider how many aspects of your everyday life are reliant upon digital technology? Becoming digitally literate involves understanding what digital culture is and the ability to analyze digital media: for example, being able to think critically about how social media is used to exploit user attention—and personal data—for profit. In addition to enhancing their digital literacy, students in this course also exercise their creativity by using tools such as multimedia, HTML, and mind-mapping to develop their own online works. To learn more, explore the Penn LPS Online feature "To thrive in the new digital landscape, you need to be more than just a user."
6. ETHC 2000: Ethics & Society
In a time where large swaths of people are seemingly failing to align their behavior with a standard of what is right—whether it comes to politics or public health—the study of ethics feels more important than ever. In this course, students examine some of the primary questions in moral philosophy as they relate to current ethical issues, such as climate change, abortion, and donating to humanitarian aid. Students also have an opportunity to develop their critical-thinking and public-speaking skills through organized online debates with classmates that give voice to new ways to view societal problems.
Accelerated 8-week course
May be taken as an individual course
Fulfills the BAAS foundational requirement Ethical Reasoning
7. GLBS 2800: Contemporary Issues in Global Health
As countries around the world attempt to come out of the other side of the COVID-19 pandemic (to varying degrees of success), it's critical to understand the global social, political, and economic forces that affect how biomedical diseases are experienced, understood, and treated. This course explores how people in different geographic locations are negatively impacted by disease, poverty, and inequities in access to medication and knowledge. Students are encouraged to analyze pressing global health issues and identify how the above forces come together to affect health outcomes on an international level—and in their own backyards.
Three courses designed to perfect communication and interpersonal skills 
8. LEAD 3040: Professional Communication and Personal Development
Working well with others is an important life skill no matter what profession you choose to pursue. And if you're focused on rising through the ranks professionally, you don't have the option of being an ineffectual communicator. In this writing-intensive leadership course, students apply principles of positive psychology to enhance their personal development and learn best practices for effective professional writing and crisis communication. To improve their written and verbal communication skills, students work on targeted presentations, job-seeking documents, and a five-year leadership communication career plan.
9. PROW 1000: Fundamentals of Professional Writing
If you've ever received a passive-aggressive email from a coworker, you can likely appreciate why being able to consider nuances such as tone is critical when communicating in the workplace. In this immersive course, students will complete practical exercises to help improve clarity, precision, grammar, and persuasiveness in their writing. Coursework covers everything from blog posts and press releases to text messages. It focuses on gaining the skill and confidence to create content that is informative, convincing, and achieves its desired result. To learn more, visit the Penn LPS Online feature "In the modern workplace, everyone employs professional writing skills."
10. ORGC 2010: Virtual Collaboration
From Zoom mishaps to Slack chats gone wrong, the last year has shown that everyone can benefit from improving virtual collaboration skills. Through the lens of organizational anthropology, this course introduces students to what it means to work together in virtual teams and organizations—including key concepts such as complexity, interdependence, and punctuated equilibrium. Along the way, you'll have the chance to work with your classmates to actively improve the way you communicate, lead, and relate to others—be it online or in person. To learn more, visit the Penn LPS Online feature, "We're all virtual collaborators now… but do we know how to be?"
View the Penn LPS Online Course Guide to learn about more fascinating and informative course options to help you enhance your life skills. If you are already enrolled and ready to register, visit Path@Penn today to get started.