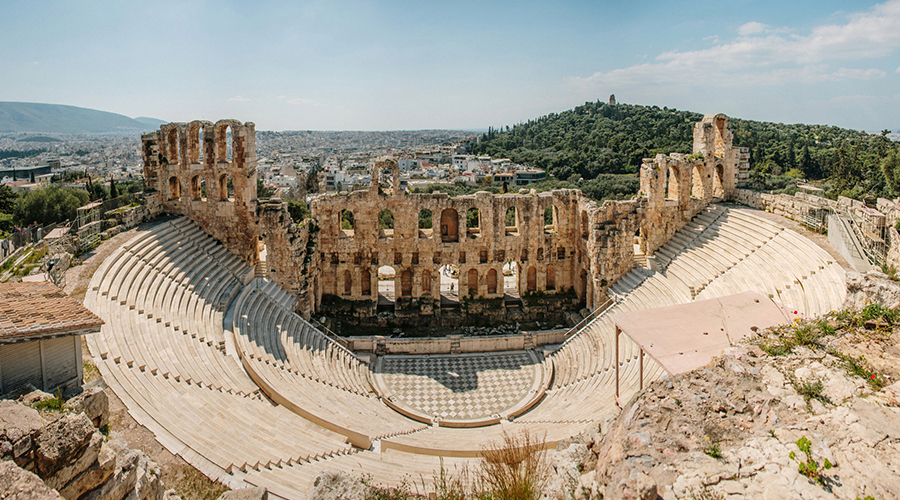 It's hard to believe, but 2022 is almost over—and we are already making plans for 2023! Penn LPS Online is excited to add a number of new courses this spring—including some that extend the options available through our career-focused certificates—and to welcome back established courses that provide foundational knowledge with real-world applications. Whether you want to build your knowledge base, try out new professional and practical skills, or reconnect with your creative passions, there's a spring course for you.
Current students can take advantage of advanced registration for the spring terms from October 31 – November 13, and course registration via Path@Penn officially opens on November 22. If you're new to Penn LPS Online, you can enroll as a certificate student or course taker by December 15—no application required, just submit your contact information, some details about your educational background, and an enrollment fee. Aspiring Bachelor of Applied Arts and Sciences (BAAS) students can complete a standard application by February 1 for a spring 2 start.
Ready to set your sights on a course that will expand your horizons?
Look at the world in a new light
It's not just the size and proximity of a human population that defines a city. A city is composed of social institutions, systems, and customs as well as the buildings, monuments, and roads that form its physical foundations. In this classical studies course, you explore important cities in ancient Greece and the Roman Empire through the frameworks of architecture, history, and social sciences such as religious and political studies. Whether you are a classics connoisseur, a history buff, or a contemporary urbanist, these fascinating case studies demonstrate how cities and their populations shape and are shaped by one another.
DIGC 3200: Designing Critical Futures
Many Penn LPS Online courses ask students to practice critical thinking, critical reading, and critical writing—which means actively applying methods such as analysis and inquiry to those practices in order to arrive at a fuller, more nuanced understanding. In DISC 3200: Designing Critical Futures, you apply those methods of active engagement to envisioning a more just and thriving world—with the help of some luminaries in the field of speculative imagination, such as Nebula award-winning author Octavia Butler. Cross-listed in the Digital Strategies and Culture course block as well as the Social Difference, Diversity, Equity, and Inclusion course series, this course demonstrates how interconnected the two fields can be: not only will you employ technology and digital tools in various creative projects throughout the term, you'll also explore the role that tech can play in creating inclusive spaces or recreating systemic biases in digital communities and elsewhere. To learn more about this course from the instructor, visit Faculty Spotlight: Clayton Colmon.
GLBS 3900: Applied Economics in Global Contexts
Global studies is an inherently interdisciplinary field, drawing on knowledge domains including history, politics, economics, and more to develop a big-picture perspective. This new course focuses on the economics framework, providing students with the tools to understand different economic models and how they play out in the global marketplace. You can expect to learn the foundational concepts and vocabulary of this field—including scarcity, inflation, growth, competition, monopolies, and more—and apply them to case studies in the real world, connecting the ideas to the ways money and commerce works where you live. Students may find it beneficial to have completed GLBS 1000: Introduction to Global Studies prior to taking this course, but there are no prerequisites to dive into this highly relevant area of study.
Enhance your planning and preparation at work
ORGC 3010: Anthropology of Organizations
Anthropology is the study of human cultures—and your workplace and community organizations are cultures with highly specific rituals, expectations, and values that form with or without intentional development. While every course in this career-focused field applies the tools of anthropology to understanding the dynamics of our offices, places of worship, community centers, and other groups, this course dives deeper into the way culture moves and changes. With methods to identify the culture of your specific organization, assess the conditions that foster collaboration or foment conflict, and how to work with a unique group culture to create sustainable change, this is a course with practical lessons that can be put immediately to work.
CLCH 2100: Introduction to Disaster Management
If you've ever felt helpless in the face of an environmental catastrophe, you may find it reassuring to look at its causes and effects through the lens of disaster management. In this framework, there are distinct stages of the disaster cycle—mitigation, preparedness, response, and recovery—and definite actions that can be taken at every level of government to help prevent and respond to disasters. In this course, you'll learn about disaster management as a profession, examining the roles of specialists and agencies who manage the social, political, and economic consequences of disasters—but professionals in any field will benefit from understanding disaster preparedness and planning.
No science background is necessary for this course; the focus is on human behavior and social institutions in the midst of emergencies. To learn more about this course from the instructor, visit Faculty Spotlight: Zephi Francis.
Take high-quality lessons in quantitative analysis
SPRO 1000: Scientific Reasoning
Science is the observation of the natural world, but scientific knowledge is a human creation—and therefore is influenced by human values, behaviors, and beliefs. This course puts scientific method and logic into action and also explores the history and context of how scientific theories developed over time. The course offers foundational knowledge for anyone interested in pursuing scientific studies, but also anyone whose creative or professional work entails sharing and interpreting knowledge.
MTHS 2000: Mathematics All Around You
If you have math anxiety, this is the math class for you. This course grounds the abstract concepts of mathematics in concrete, real-world applications, such as game theory for decision-making or graph theory for studying social networks. The topics may change: students bring their own interests and ideas to the course, so some of the applications may vary. But you can count on learning the foundations of mathematical science and setting yourself up for success in future science and data classes—or even equipping yourself to apply mathematical logic to your life or work. To learn more, read Learn how to leverage the power of logic in Mathematics All Around You.
Cultivate your creativity
APOP 3400: Flourishing through Creativity and the Arts
What's something you used to love to do—like drawing, singing, or writing poetry—that you stopped making time for? What would it take for you to make more room for creativity in your life? In this course, you'll explore new research in this emerging field of positive psychology: understanding the relationship between well-being and creative practice or engagement with the arts.
There are no prerequisites for this course, although students may find it helpful to have some background such as APOP 1000: Introduction to Positive Psychology: you'll be drawing from the scientific principles and methods of positive psychology to explore this topic and design interventions that increase both creative engagement and well-being in your own life.
There are so many ways to tell a story. In this experimental writing course, you'll explore storytelling—both fiction and nonfiction—that incorporates different voices and structures than the traditional narrative arc. On lively discussion boards, you can tackle both ancient and contemporary examples—such as Sei Shōnagon's evocative lists in The Pillow Book and the novel-in-fragments form typified by Jenny Offill's Weather. Whether you are an experienced writer or new to creative practice, you can also challenge yourself by applying these innovative techniques and responding to student work in peer review. 
---
This is just a preview of the exciting online courses available this spring—there are many other subjects to explore! View our course guide to see the full range of what's available in the upcoming terms.