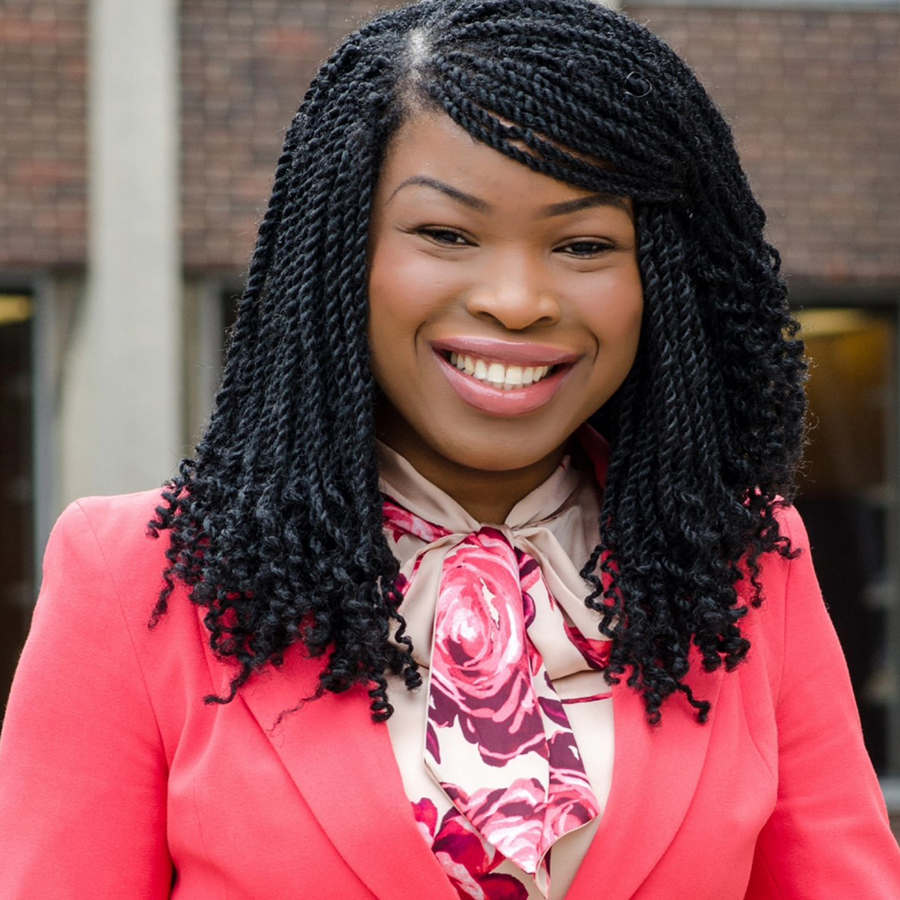 Adjunct Assistant Professor, University of Pennsylvania
Executive Head and Associate University Librarian for Diversity, Equity, and Inclusion, Princeton University
Dr. Ufuoma C. Abiola is the inaugural executive head and associate university librarian for diversity, equity, and inclusion (DEI) at Princeton University. As the first person of color to be appointed as an executive leader at Princeton University Library (PUL), she provides strategic vision, advice, and leadership for DEI initiatives across PUL. Dr. Abiola is also an adjunct assistant professor at the University of Pennsylvania Graduate School of Education, and she teaches in the Certificate in Social Difference, Diversity, Equity, and Inclusion program in Penn's School of Arts and Sciences. Previously, she was the inaugural executive director for DEI at Columbia Business School, the senior director for academic advising and career development at Parsons School of Design, The New School, and the associate director of academic affairs and advising at Penn's Wharton School.
Dr. Abiola earned an EdD and MSEd in higher education from Penn, where she also received the Certificate in College and University Teaching, Graduate Certificate in Africana Studies, and the Graduate Certificate in Gender, Sexuality, and Women's Studies. She also earned an MA in clinical psychology with the Graduate Certificate in Clinical Child and Family Studies from Roosevelt University and received a BA in psychology with a minor in African and African diaspora studies from Boston College.
Dr. Abiola is an award-winning scholar-practitioner, a sought-after speaker, and a strong, proven DEI thought leader. Her research interests involve DEI, skin tone bias/colorism, college student affairs, and increasing underrepresented students' persistence and success at higher education institutions. Dr. Abiola's dissertation, which explores skin tone bias/colorism and Black Ivy League undergraduates, won a 2019 NASPA - Student Affairs Administrators in Higher Education: Melvene D. Hardee Dissertation of the Year Award, and won a 2018 Dissertation of the Year Award from the American Association of Blacks in Higher Education (AABHE). Dr. Abiola has created and developed innovative and dynamic courses that she teaches at Penn based on her award-winning dissertation research and DEI expertise.
In addition to her national and international honors and awards, Dr. Abiola has been consistently recognized for her excellence with numerous Penn awards. She is the recipient of the prestigious 2022 Penn GSE Educator of the Year Award, 2019 Penn Models of Excellence Award, 2017 Penn President's and Provost's Citation for Exceptional Commitment to Graduate and Professional Student Life, 2017 Penn GSE Award for Excellence in Promoting Diversity and Inclusion, 2017 Penn GSE Student Government President's Community Leadership Award, and 2016 Women of Color at Penn Outstanding Achievement Award.

Dr. Abiola has also received numerous awards, honors, and recognitions from American College Personnel Association (ACPA) – College Student Educators International, NASPA - Student Affairs Administrators in Higher Education, NACADA: The Global Community for Academic Advising; Psi Chi, The International Honor Society in Psychology, and The Philadelphia Tribune, among others.
With expertise in DEI in higher education, Dr. Abiola has founded and created award-winning, innovative institutional change programs and initiatives to increase underrepresented students' persistence and success. She is the founder, creator, and 2012-2017 president of the award-winning organization We Support Diversity of Mind at Penn GSE. Dr. Abiola is also co-founder and co-creator of the award-winning Wharton Successful Transition & Empowerment Program at Penn.
Her professional experience includes having worked as a DEI executive leader, higher education and student affairs administrator/senior leader, adjunct faculty/lecturer, researcher, and counselor/therapist. Dr. Abiola has published numerous scholarly works, presented at many institutions and national/international conferences, and received multiple institutional, national, and international awards.